Social Media Inspiration for Retailers
You've been a retailer for a while now, and you have all the social media channels set up for your store. But after a while the ideas run low, and dreaming up new content to post next can become just another task to take care of, rather than a fun way to engage your audience and draw them through the doors. To help revitalize your social media imagination, here are a few tips for managing your accounts and a big list of content idea generators.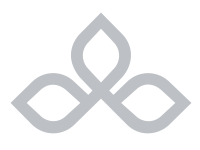 3 Tips to Stay On Top of Social

Tap Your Staff
Keep a notebook near the register or in the break room where you encourage employees to jot notes for social media post ideas. Give a small prize to the best idea generators every week or month!
Batch Creation
Rather than feeling the pressure of "what to post today", set aside time once a month to create a full set of prepared content for the coming weeks. You can always add impromptu posts, but knowing you have content taken care of can release the pressure and allow you to find those golden opportunities more easily.
Scheduling
Find a free tool, or pay a small fee - trust us, it's worth it to be able to schedule posts across all your social channels from one spot, in advance. Also, if something bad happens in the world or your community, and you want to quickly pause all your efforts, this will help.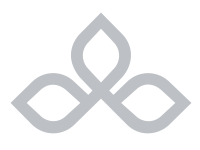 Content Ideas You Can Use
Regularly Scheduled Programming
Keep these posts in a regular, infrequent rotation on your list, or plan accordingly around holidays:
Share a link to your website
Share a link to sign up for your email program
If you do regular sales, events, or coupons, post the details
Holiday hours - be sure to let the public know how you'll operate around the holidays - and not just Christmas! Don't forget about the 4th of July, Memorial and Labor Day weekends, and others.
Store reviews - allow reviews on Facebook, or grab quotes from your best shoppers. When you share them, you'll likely get more in the form of comments on your post, and you can use those to feed future posts.
Feature Your Employees
You know that your employees are part of why your store succeeds, and people love to know more about people. Here are a few ways to use your employees, and these can be done in either photo or video format:
Employee profile - share a bit of their background, and why they love working in the store
Staff Picks - rotate through your team's favorite items in your store, and share a bit about why that item is a fave
Share Their Knowledge - ask your employees what questions they get asked regularly by shoppers, and have them share helpful answers
Go Behind the Scenes
Real life resonates. People like to see faces, and they love to know what makes things work. Make your store and your team more "real" to your shoppers with behind the scenes information!
Share unboxing videos of brand-new, first-time product coming into the back room
Show a time-lapse of employees building a new product display or resetting a section of the store
Take your customers to Market - if you are visiting a major market, snap some photos and share sneak peeks, or ask "this or that" to inform purchasing decisions
Hosting a big event? Show the prep work that goes into it, and offer a heartfelt thank you from your crew when it is over
Highlight Your Merchandise
The products in your store the reason people come in, right? So why not share a little more about what you offer. There a tremendous number of ways to do this and draw more people in.
Product of the week - film a quick video of one of your employees sharing a key product and what makes it so special - and why shoppers should get it from you
New product features - highlighting something that is new to the store is a great way to draw people in. Show employees using the product and share a little of why you chose to bring it in.
Tutorials and Demos - share information on a top product and how to use it, or what varieties it comes in, or what other products go well with it. Sell food or kitchen items? Share a recipe to go with your products. Sell games? Show how to play them. Sell clothes or accessories? Show how to style them.
Product reviews - if you don't collect reviews, your vendors likely do on their website. Grab a quote and post it with a picture of the item in your store.
Fun Facts - have a quirky product, or one with a great origin story? Share it!
Gift packs - grab a handful of coordinating items, and show your shoppers why they'd make a great gift for a hostess, birthday, wedding, or any other special occasion
From the Brand - many of your vendors will have great content that they are creating, and it is so easy to share! Make sure to follow their pages, and you can snag content whenever you see something performing well for the brand.
Weird holidays - chances are, there's a special "holiday" for just about everything in your store. Find fun ways to incorporate these into your calendar with product features. Here's a quick resource to plan ahead with: https://www.timeanddate.com/holidays/us/
Celebrate the Seasons
The changing of the seasons is a perfect way to change up your content. Use that cycle and your merchandise rotation to inspire your social posts.
Colors of the season - Find the colors of the season in your store and share how shoppers can use them in their homes or in their apparel
Gift guides for the holidays make great ways to inspire your shoppers
Spring cleanup, New Year's resolutions, and summer vacations can all lend themselves to content creation - find the goods on your shelves that fit a theme and shoppers just have to know about.
With a little planning and a touch of teamwork, along with an occasional performance review to evaluate your tactics, you can be succeeding on social media in no time.