Create a holiday feast for the senses with featured products from our Holiday Sale.
Products ship within 48 hours.
Promotion Details
Minimum order requirement is $150 after discount
Promo items cannot be combined with any regular priced MDW product
Promo may be combined with our Money Wall Foamer 15% Freight Cap Program
Promo orders cannot be combined with any other sales or promotions
Orders submitted prior to this promotion announcement do not qualify for the 40% discount
Order must ship ASAP
You must be registered and signed in to shop and view pricing.
sign in Register to Shop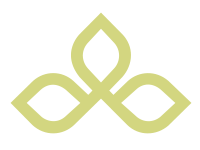 Shop All Michel Design Works
Michel Design Works's full collections, both new and classic, are available to shop online for registered customers, or by contacting your Ivystone sales representative.
SHOP Michel Design Works
Become an Ivystone Customer
You must be registered and signed in to shop on our website. Not already registered? Sign up today to become and Ivystone customer!
Register Now
(Please allow 24 hours for the approval process.)