About Us
Founded in 1960, Ivystone is a professional sales agency that calls on independent and national wholesale accounts.
Our combination of experience and expertise have established us as a trusted curator within the gift and home industry, including a refreshing assortment of merchandise in gift, home, garden, fragrance, personal care, fashion, and seasonal categories.
Our mission is to form a business partnership that offers you authenticity. Whether it's our devotion to teamwork, our passion for in-demand styles, or guiding you on the brands with bold options for your customers, we strive to be true collaborators that help you achieve business success.
Our business is based upon the values, best practices, and integrity needed to create a culture of excellence. Your success is what drives Ivystone to form a true partnership that instills the utmost trust in us for years to come.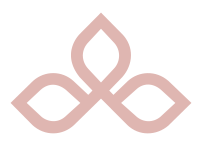 What We Bring to the Table
For Vendors
Adaptable, flexible sales strategies
Award-winning showrooms, providing the best position for retail consideration and sale
Operational expertise giving brands the resources and staying power to perform
Drive business growth through current and new customers
Visibility and exposure through website, email, trend book and social platforms
For Retailers
Work with vendors to find tailored, full-service solutions that fit our common goals
Curation of quality products that align with trends and ongoing must-haves
Shopping convenience through our industry leading website, award-winning showrooms, and in-store representative visits
Brain power and business savvy of tenured representatives providing strategies to excel
Dedicated marketing and digital departments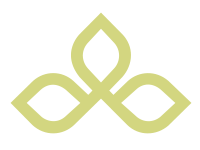 Ivystone Culture
Since 1960, authenticity has been at the heart of all Ivystone does. We strive for a performance based culture where individuals can express their creativity in a transparent environment, and we empower our team to lead, grow, and make decisions.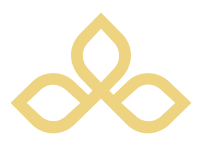 Our Team
Our Senior Partners
With over 100 years of combined experience, our management team is close to the front line with insights on both current activities and future direction.
Doug Cofiell
CEO
Doug began his career as a Sales Rep for Ivystone developing several territories in the Mid-Atlantic region and learning the ropes of the Gift and Home Industry. He became President of Ivystone in 1997 and moved to CEO in 2010.
With his leadership, vision, and innovative strategies, Ivystone rapidly grew while maintaining its close-knit family company culture. For Doug, success means building a company with the right people and watching them succeed.
Mike Steidle
VP
Mike started in the Gift and Home Industry in 1993 when he founded his own Midwest sales agency, Sales Partners. Ivystone and Sales Partners merged in 2007 and Mike continues to focus on strategic sales and growth opportunities for Ivystone.
With over 20 years of experience as a Field and Key Account Rep, Regional Manager and long-term strategic business partner, Mike's skills bring a fresh perspective to Ivystone. Mike defines success as being part of an exciting entrepreneurial company and having the opportunity to develop successful and dynamic sales teams.
Jennifer Kohn
VP
Jennifer has been in the Gift and Home Industry for more than 30 years. Her first career in public relations prepared her for the details, energy and excitement of the business when she decided to join the Drummers Inc. agency in the Northeast. Her dedication and drive there provided her with extensive management skills to expertly manage business processes for Ivystone today.
Jennifer decisively works to find solutions and is rewarded by helping people overcome challenges. Jennifer's enthusiasm is evident whether behind the scenes, or on the floor during trade shows.
Andy Bjork
VP
Andy has been a leader in the Gift and Home Industry for over 30 years, beginning in Field Sales, running his own sales agency in the Northeast, and now part of Ivystone overseeing a large part of our day to day sales function, as well as providing vision and direction for the future.
Andy applies his organizational strengths, industry experience, and broad background across all areas of the company to support major initiatives and lead new business development.
Monica Loving
VP
Monica began her sales career as a Rep in the fashion industry over 40 years ago, and owned her own sales agency, New Era Sales, for 12 years. Monica transitioned to the Gift and Home Industry and worked for the Kennedy Group, one of the most successful sales agencies in the country, and has been a part of the Ivystone team since 1996.
Monica has a strong understanding of the elements that make up business relationships, and is highly regarded for her ability to create successful partnerships benefitting the vendors, customers, and sales reps.
Nancy Lee
VP
Nancy began her career as a sales Rep 40 years ago after graduating from college in interior design and marketing. This led into owning her own sales agency, Nancy Lee Ltd, which is now part of Ivystone.
Nancy's passion and enthusiasm for the Gift and Home Industry, combined with her creative flair, innovative ideas, and keen eye is a winning combination that continues to inspire the team of people she works with.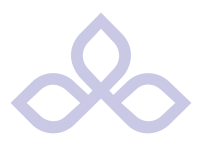 Our Regional Sales Managers
Our regional sales management team is made up of talented individuals with over 75 years of combined industry experience. Each of our managers set high standards for themselves and their sales teams, focusing on maximizing results and building strong partnerships.
Larry Kohn
Director of Recruitment & Retention
Larry's experience as a former retail gift store owner is instrumental in his understanding of the impact a sales representative, and allows Ivystone to curate a team of professionals that are perfectly suited to the demands of the job. Larry strives to create a culture of long-term relationships with our sales representatives, customers, and vendors.
Julie Rutherford
West Sales Manager
Julie joined Ivystone with 17 years' experience in the Gift and Home Industry. Her hard work and experience have helped her to excel as a top Sales Associate, as well as a successful Sales Leader. Julie's experience as a buyer, sales associate, and sales manager gives her an exceptional understanding of the industry and allows her strong leadership skills to shine.
Christy Baum
Midwest Sales Manager
Christy became a Sales Rep in 2001, working for an agency that is now a part of Ivystone. Christy tripled the dollars in her territory in less than two years, and was promoted to Sales Manager for the Midwest in 2007. Christy builds strong relationships between customers, sales representatives, and manufacturers to maximize sales for Ivystone.
Lindsay Moor
Southwest Sales Manager
Lindsay is a retail industry professional with over 20 years of experience in merchandising, buying, product development, and store management. She is performance driven with a high sense of urgency and ownership. She has consistently been acknowledged and rewarded for strong management skills, innate sense of trends, creativity, positive attitude, and accuracy.
Meg Nichols
Southeast &
Inside Sales Manager
Meg has more than 15 years of experience in the Gift and Home Industry as a Sales Manager responsible for both regional and national territories. She has worked in product development cultivating new brands into leading lines as well as growing the business of established industry leaders. Meg has extensive experience working with Gift, Tabletop, Stationery and Accessories vendors, equipping her with a broad range of skills and knowledge in the Gift and Home Industry.
Sharon Scheihing
Northeast Sales Manager
Sharon brings over 30 years of consumer goods experience to Ivystone, spanning all categories of product across the gift, home and fashion industries. She rejoins Ivystone in a managerial role after a 5 year hiatus working for Swarovski and previously spent 10 years with Ivystone managing a sales territory for the Mid-Atlantic region. Sharon prides herself on her ability to build lasting relationships with all industry partners and has been frequently recognized for her sales acumen and business development.
Tracy Pettee
Director of Key Account Sales
Tracy has worked in the gift industry since 2004, when she began her career working in field sales. She grew her business substantially and was quickly promoted to Regional Sales Manager for the Southeast. In 2012 Tracy moved to the National Accounts Team and is responsible for the successful and consistent growth of her account base. Tracy is a true leader and mentor, always inspiring her team.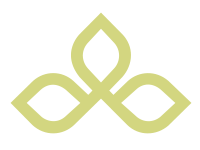 Our Sales Team
Our sales team is a motivated group of professionals focused on our partner's measures for success. Structured into four distinct areas of focus, our sales team is available to cover the buying needs of any retailer large or small, urban or remote.
FIELD SALES
Road Sales
Inside Sales
Shows
DIGITAL SALES
Ivystone-owned E-Commerce
E-COMMERCE ACCOUNTS
Marketplaces
3rd Party Re-sellers
Digital-only Accounts
Regardless of how a retailer chooses to place their orders with Ivystone, their sales representative will be a part of the process. All orders are reviewed for promotional eligibility and potential coordinating product suggestions before being submitted to vendors.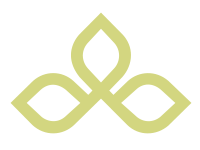 Our Support Team
Our dedicated Data Utilization and Management, Marketing, and Showroom teams provide strategic business support across the largest account base in the industry, helping drive successful growth in a multitude of ways.
DATA UTILIZATION & MANAGEMENT
We analyze our business daily against Key Performance Indicators designed to drive actionable insights.
MARKETING
Connecting retailers and vendors with top trends through our modern marketing and technology tools is our goal.
SHOWROOM
Known for our visual presentation and creative merchandising ideas, Ivystone showrooms are an excellent source of inspiration.