The Power of Branding in Independent Retail
In the dynamic world of retail, where consumer choices are vast, standing out from the crowd has never been more crucial. One of the most powerful tools at your disposal for achieving this is your brand. Your brand is not just a logo or a name – it's an experience and a unique identifier that sets you apart from your competitors. And when it comes to making an impact, consistency is key. From your logo to your store ambiance, your website, and even the packaging you use, every touch point is an opportunity to reinforce your brand and leave a mark on your customers' mind. In this blog, we'll delve into the importance of branding, how maintaining consistency across all touch points can drive success for your retail business, and well as Q&A with a retailer who recently went through a successful rebrand, and words of branding wisdom from Shana Robinson, founder of The Branding Boutique.

HeyDay - Bozeman, MT
The Power of Branding
Branding is not merely about a catchy logo or a stylish font. It encompasses your store's personality, values, and the emotional connection you create with your customers. Think of it as the personality of your business – a well-defined brand helps customers relate to your products and services on a deeper level. A strong brand has the power to:
Build Trust
Consistency in branding reassures customers that your business is reliable and trustworthy. By weaving the unique story of your business into your brand, you create an authentic connection. When customers encounter the same brand elements across various platforms, it creates a sense of familiarity and stability.
Differentiate from Competitors
In the bustling marketplace of independent retailers, standing out is not just an advantage; it's a necessity. Consistent branding helps you create a unique identity that's instantly recognizable, helping customers choose you over others.

Pink Lemonade - Grand Rapids, MI
Evoke Emotions
Brands that evoke positive emotions are more likely to win customer loyalty. By staying consistent in your brand message and imagery, you can elicit specific emotions that resonate with your target audience. The emotional connection cultivated by your brand becomes a driving force behind customer loyalty.
Enhance Recognition
Consistency in your brand elements, from logos to color schemes, makes your business easily recognizable. The more customers see your brand, the more likely they are to remember it when making purchasing decisions.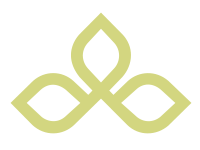 Crafting a Consistent Brand Journey
Maintaining brand consistency across all touch points, both online and offline, is a strategic move that amplifies the impact of your brand.
1. Logo and Visual Identity
Your logo is often the first thing customers associate with your brand. It should be simple, memorable, and reflective of your brand's personality. Once you have your logo, use it consistently across all touch points, from your storefront signage to your website's favicon. Additionally, establish a consistent color palette and font that align with your brand's aesthetics. These elements should be carried through in all your marketing collateral, both in-store and online.
2. Language and Tone
The way you communicate with your customers is a crucial part of your brand identity. Whether it's the language you use in your product descriptions, social media captions, or customer service interactions, maintain a consistent tone that reflects your brand's values. If you are a casual and playful brand, your communication should mirror that. If you're more professional and serious, your language should convey that as well.
Understand your target audience - their demographics, preferences, and communications styles. The language and tone should resonate with your customer.
3. Store Ambiance
When customers step into your physical store, they should immediately recognize and feel your brand's essence. This includes the store layout, decor, and even the music playing in the background. Every detail contributes to the overall experience and reinforces your brand identity.
4. Website and Online Presence
Your website is often the first point of contact for potential customers. Ensure that your website design, layout, and imagery align with your brand's visual identity. Consistency in the user experience across different web pages helps build trust and familiarity. Your online presence extends beyond your website. Social media platforms, email newsletters, and online advertisements should all carry the same branding elements, creating a seamless experience for your audience.
"Building a strong brand is one of the most important pieces of online success but it's one that many struggle to do. The best place to start isn't even with the "online" brand, but the brand itself, regardless of the sales channel."
- Josh Orr, founder and CEO of Capital Commerce
5. Packaging and Presentation
Don't underestimate the impact of packaging and presentation. When customers receive their purchases, the unboxing experience should be an extension of your brand. Branded bags, colored tissue paper, and even the design of your packing tape contribute to the overall impression. This attention to detail showcases your commitment to consistency and quality. The holiday season presents a unique opportunity to leverage these tools. By integrating festive elements, offering complimentary services, and maintaining a consistent brand aesthetic, you not only delight your customers but also forge stronger connections that extend well beyond the holiday cheer.
6. Customer Service
Your employees are your brand ambassadors. Train them to represent your brand's values and tone in their interactions with customers. A consistent customer service experience, both in-store and online, helps reinforce your brand's identity and fosters customer loyalty.
"Full custom branded packaging solutions are effective marketing tools for your business and connecting with your customers."
- American Paper & Plastic
Q&A with Heyday's Owner on the Art and Impact of Branding in Independent Retail
In this insightful Q&A session, we take a closer look into the world of Heyday with Mallory Dabney, to unravel the inspiration behind the recent rebranding and gain insights into the critical role of branding for independent retailers. From defining branding as the unique personality that sets a business apart to navigating the delicate balance between tradition and evolution, Mallory shares the strategic thinking behind Heyday's visual transformation. Discover how Heyday's in-store packaging becomes a visual extension of its brand identity, enhancing the customer experience at every touchpoint.
Q: How would you define branding, and why is it important for an independent retailer?
In my opinion, as both a business owner, retailer, and consumer, branding is what makes an otherwise ordinary product, store, or service, specifically unique and yours. I like to think of brands as people with personalities - what's their perspective? What is their sense of humor? What do they like the do on the weekends? What's their favorite restaurant? Just like people, understanding a brand's distinct perspective creates a connection and understanding; a brand affinity. As a retailer, we operate in a very crowded and competitive landscape and ensuring our branding is strong, consistent, and offers the levity that we strive for our brand to exude has been a key piece of our longevity and success. I believe our customers know Heyday as they would a friendly neighbor, and that is the product of thoughtfully growing a brand for over 15 years.
"The changes in our branding honor the changes we're seeing around us," describes Mallory, "the updates you see are fun and fresh, but still ensure that the legacy of Heyday is effectively represented."
Q: What prompted the changes to your branding?
Like anything, branding needs to evolve. It doesn't always need to be drastic, it could be subtle typefaces, icons, or colors, or it could be a complete overhaul, but I think its important to ensure the visual identity remains relevant. In my opinion, the consistency of the brand voice through a rebrand is critical to ensure your audience has a relatable touchpoint. I purchased the business back in 2019 from the Founder and previous Owner, Lisa Rickenbaugh; most would have thought it would have been a good time to also rebrand - new ownership, new branding...in the spirt of managing change for everyone (customers, staff, my sanity), I felt strongly that it was important to wait on a rebrand until I had some more years under my belt. I, with my team, wanted to navigate an ownership change as carefully as possible before embarking on another big shift. Our hope in our rebrand process was to create an updated, timeless look and feel for our brand identity (logos, brand colors, type), but ensure there was an ode to our longstanding legacy here in Downtown Bozeman and ensure it was recognizable to our local community.
"We're still the same Heyday we all know and have loved for 15 years, and we hope to maintain that sense of community in our new branding."
Q: What role do community and customer feedback play in shaping your brand and its evolution?
This was a key consideration in our rebrand process. As noted above, it was really important to me that our rebrand didn't make us unrecognizable to our local community. Bozeman is quickly growing and our downtown has changed quite a bit over the past 5 years, with that I wanted to ensure they knew this new look for Heyday is the same Heyday that has been lovingly serving the Bozeman/Gallatin community for over 15 years.
Q: How do you ensure consistency in your brand across various platforms, such as your website, social media, and physical store?
Heyday has always put a big emphasis on the visual standards and aesthetics of our branding, which requires an investment in Graphic Designers and Photographers, as full-time, part-time, and contract employees. This has allowed us to create a truly consistent visual representation of our brand. Our recent rebrand has offered us the invaluable tool of a concise brand book that we can hand over to any employee or contractor to ensure from a technical design side, we're aligned. From there, it's about consistency across all touchpoints in the customer AND employee journey. Emails, our website, in-store signage, wrapping paper, gift tags, shopping bags, tester stickers, window decals, internal handbooks, and policies, are all aligned from a branding look and voice. I stress the importance of the internal branding as well. It's important that your team really knows and understands the brand so that can come through in their work and customer interactions.
Q: In what ways does your in-store branding and packaging reflect your brands identity and enhance the customer experience?
We're so proud of our branding and we want to share it! From in-store signage behind our POS, our iconic sign outside the shop, the sandwich board for in-store events, branded cocktail napkins, our shopping bags, branded jewelry boxes, branded tissue paper, signature gift wrapping in our core brand colors, gift cards and envelopes, notepads for sweet notes to customers, in-store signage, and much, much more!
Mallory's insights on Heyday's recent rebrand highlight a savvy mix of sticking to their roots while embracing the new. Her dedication to a brand that's not just easy on the eyes but also weaves itself into the community vibe speaks volumes about how a well-thought-out and steady brand identity can truly shine in the ever-changing world of independent retail.
Interested in learning more about Heyday?
Follow Heyday online and on social media.
Featured Retailers
Explore additional independent retailers whose strategic approach proves that branding isn't just about aesthetics; it's a powerful tool for building lasting connections with customers and securing a distinct place in the market.
In the fiercely competitive retail landscape, a strong and consistent brand can be the differentiating factor that propels your business to success.
From your logo to your store ambiance, website, and packaging, every interaction with your customers is an opportunity to reinforce your brand identity. Consistency builds recognition, trust, and loyalty, creating a lasting impression that sets you apart from the competition. So, invest the time and effort to establish and maintain a cohesive brand experience across all touch points.