Retail Workshops: Engage Customers Through Creativity
One of the top trends ahead is providing customers with in-store experiences through hosting workshops! We explored a variety of Ivystone retailers who successfully host workshops throughout the year. Read on for reasons to host your own workshops, tips for making them successful, and an array of real-life workshop examples.
87% of consumers
claim to purchase a brand's products after having attended one of their in-store events, according to the Event Marketing Institute.
Why You Should Consider Hosting Workshops
A Brand Experience
A workshop is a great opportunity for your customers to get hands-on and immerse themselves in an experience. Running a workshop that aligns with your customer's interests is good business sense. For example, if you sell food or tableware, organize a workshop where customers can create charcuterie boards.
Attract New Customers
For a retail business to thrive, you can't only rely on your loyal fanbase, you need to recruit new customers too! Use special offers to encourage current customers to bring their family or friends. Also consider hosting workshops that would appeal to a broader demographic, to increase the size of your customer base.
Demonstrate Products
Workshops provide an opportunity to showcase your products in action. For example, if you sell drink mixes, hosting a cocktail workshop is a great way to showcase your products and demonstrate how to use them.
Revenue
Workshops are a great way to generate extra revenue, and people who pay upfront are more motivated to attend. Several of our featured retailers below also offer refreshments (coffee or cocktails) at an additional cost.
Build Loyalty
When you provide value to your customers through educational workshops, they are more likely to feel a connection to your store and become loyal customers. Consider hosting a VIP workshop or offering discounted tickets to your most loyal customers.
Remember to ask your loyal customers for feedback on your workshop.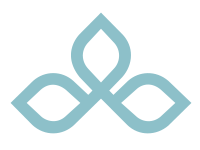 Tips to Make Your Workshops Successful
Choose a Relevant Topic
The topic of your workshop should be relevant to your customers.
Prototype
It is important to know exactly what you will offer. This will help you write detailed descriptions so registrants know exactly what they will be making or learning, as well as identify supplies, tools, space, and cost associated with hosting your workshop.
Supplies & Tools
Not only will you need the supplies for each person to make their own item, but you might have to supply all of the tools too. Ensure that you have supplies and tools for the maximum number of registrations. Depending on the type of workshop, consider organizing supplies and tools on trays for each attendee. Another great example we have seen included in supplies was including a laminated guide for each attendee of instructions.
under estimate the amount of time it might take you to prep for a workshop!
Pricing
When pricing your event, you will need to consider a few things beyond the supplies themselves. How much will it cost to gather the supplies and tools needed? How much time will it take you to prep items for each person attending the workshop? How long will the event last? Are there other expenses or things to consider (like food and refreshments)?
Promote Your Workshop
There are several effective ways that small retailers can promote their workshops to attract attendees and generate interest.
Social Media: Social media is an excellent tool for promoting events. Create event pages on Facebook or Instagram to spread the word about your workshop. Use hashtags and engaging visuals to make your workshop stand out.
Email Marketing: Send out emails to your existing customers base and include information about your upcoming workshop. Make sure to include the date, time, location, and any special offers or discounts.
Collaborate with other businesses: Partner with other local business that cater to your target audience and promote each other's events.
In-store signage: Use eye-catching signage in your store to advertise your upcoming workshop.
Offer early-bird discounts: Offer early-bird discounts or special promotions for those who register early for your workshop. This can incentivize people to sign up sooner rather than later. There is nothing like a fear of missing out to push ticket sales!
Engage with your community: Attend local events, meetups, and networking events to spread the word about your store and workshops. Use these opportunities to connect with protentional attendees and build relationships with other businesses in your area.
Add a Personal Touch
While this isn't a requirement, making a great first impression counts. Consider leaving a small gift, personalized name card, and promotional offer at each person's station. This is a nice touch that makes workshop attendees feel welcome and appreciated.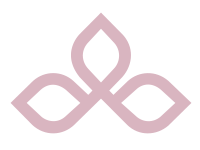 Inspiring Examples
One of the best ways to learn is by looking at how other businesses have used workshops to engage their customers. Our marketing team recently had the privilege to connect with retailers across the country that are known in their communities for having workshops that consistently sell out. Special thanks to our featured retailers The Fox And Pantry, Bungalow on the Ave, Pistil Home & Garden, Wildfire Hygee Goods, Kitch, and the Farmhouse for sharing your workshop ideas with us.
The Fox And Pantry
Plymouth, MN
Based in Plymouth, Minnesota, The Fox And Pantry provides classes that are fun and interactive for the ultimate artistic development. If you look at classes on their website, you will see two common words "SOLD OUT". They have done an incredible job of offering a variety of workshops that speak to the interest of their customer base – from kid focused events to makeup, there is truly something for everyone.
To expand on their successful workshop model, The Fox And Pantry also offers personalized private events. Whether customers are looking to host a corporate event, bridal shower, baby shower, birthday, or any special occasion, they will cater to the needs of their customer to create their perfect event.
"I intend to make relationships delicious and fun and my mission statement follows the guideline of – gather, create, and be inspired".
- Kym Joles, Owner of The Fox And Pantry
The Fox And Pantry encourages customers to subscribe to their emails to stay updated on events and even offers exclusive access to classes and events before the public. Additionally, they provide an option to join a waitlist for sold out classes.
Workshops
Marshmallow Class: Kids, come and join us in making your very own gourmet marshmallows. In this class you will get to make, flavor, color, and custom decorate large marshmallows.
Professional Makeup Class: Professional make up classes have quickly become one of Fox and Pantry's most popular! A fun and stunning class where attendees learn how to apply makeup in an "everyday" style with safter makeup products. In this class you will be guided not only how to apply makeup to perfectly fit your face, but also learn what colors and ways to style to get the best look. After the class join us for shopping and cocktails.
Tip: Shopping and cocktails after a workshop, when it makes sense, is another revenue booster!
Spring Macaron Class: In this class, store owner Kym Joles will guide you through the start-to-finish process of making and decorating macarons! You will go home with a box full of your very own macarons to have all for yourself or to share with family and friends.
Mother/Child Decorate a Cake: Come join us for a date night for you and your mini. Grab a cup of tea, or a hot chocolate, and together create your own custom cake with a variety of decorating materials to make your cake extra special.
Floral Wreath Class: us in arranging and decorating a beautiful and unique floral wreath to bring some spring décor to your home. Full bar will be open during the event so you can grab one of our signature cocktails or a glass of South African wine to sip on while creating your floral masterpiece.
Cocktail Class: Join us for a private, intimate night where you learn all of our secrets to make your own perfect cocktails. We will be curating four of our specialty cocktails (one of which will be smoked)! This is a small class designed to give you hands-on experience.
Bungalow on the Ave
Berlin, CT
"As a local business, we open our doors to the organizations and business that make our community strong and vibrant, hosting fun and festive events that bring people together. It's all part of our vision to seed a little more beauty and joy in the world."
- Lisa Raia & Scott Jordan
Partnering with local makers can be an excellent way to enhance your retail workshops and create a more meaningful experience for your customers. In the descriptions of Bungalow's May workshops, you will see a common line "with our friend". They have done a great job at fostering relationships within their community – from who is hosting the workshop to those attending.
Workshops
The Ultimate Sushi Rolling Experience: Join us for a night of fun at the Bungalow to learn how to make your own California and Veggie sushi rolls.
Repurposed Bird Feeder Workshop: Love feeding the birds? Do it in style this year and join us for our next workshop where we will create and build custom feeders from recycled glass.
Soap & Bath Bomb Workshop:We are teaming up with our friend from Dane Good for another amazing workshop. Join us for a fun night creating handmade soaps and bath bombs.
Pistil Home & Garden
Windermere, FL
Pistil Home & Garden is known for their exceptional customer service and succulent workshops. Their in-store arrangement bar is a testament to their core values "Make, Learn, and Grow".
Planting workshops, such as Pistil's succulent workshops, provide an opportunity for a store to engage with its customers in a more meaningful way. By teaching customers about plant care and gardening techniques, Pistil Home and Garden has helped customers feel more confident in their ability to care for their plants and create a deeper connection to their gardeners. Additionally, these planting workshops have been a great way for Pistil to build a sense of community around gardening and plant care.
Workshops
Wood Container Garden: Includes a wood container, two 3-inch succulents, three 2-inch succulents, soil, rocks, and moss.
Glass Terrarium: Includes an 8-inch glass terrarium, one 3-inch succulent, three 2-inch succulents, one lonatha airplant, soil, rocks, and moss.
Ceramic Container Garden: Includes a ceramic container, two 3-inch succulents, three 2-inch succulents, one lonatha airplant, soil, rocks, and moss.
By offering succulent workshops, Pistil Home and Garden has differentiated itself from other retailers that only sell plants and gardening supplies, helping them stand out in a competitive market and attract new customers who are looking for a more immersive and educational experience.
Wildfire Hygge Goods
Hamilton, OH
Wildfire Hygge Goods does a fantastic job of offering relevant workshops to their customer base. What we loved most though is their course descriptions! They include both a course description as well as what is included in the workshop.
Wildfire workshop guests receive 20% off all purchases made in their shop afterwards. For workshops taking place offsite, they have a small pop-up store and extend the use of the coupon for the week following the event!
Offering coupons to workshop customers for store purchases can provide several benefits:
Increased sales: Coupons can encourage workshop attendees to make purchases in-store after the workshop, which can help boost the store's sales. This can be especially effective if the coupon offers a discount on a specific product or category of products that were discussed during the workshop.
Customer retention: Offering coupons to workshop attendees can help retain customers and encourage them to return to the store in the future. By providing a discount on their next purchase, the store can incentivize customers to continue shopping with them.
Positive association: Coupons create a positive association between workshops and the store. By offering a discount to workshop attendees, the store can show they value their customers and want to provide them with a positive shopping experience.
Marketing tool: Coupons can also serve as a marketing tool to attract new customers. By offering coupons to workshop attendees, the store can encourage them to share the coupon with friends and family, potentially expanding the store's customer base.
Workshops
The Approachable Board: The Approachable Board is an introductory class for charcuterie-making. We want to make serving charcuterie fuss-free and with ingredients that are easy to find, prep, and be enjoyed by all (yes - even your most picky eaters).
Dried Botanical Bouquet: This workshop includes a brief introduction to the botanicals, the tools you'll need, and tips for creating an arrangement, and then you will have the rest of the time to customize your arrangement further if you'd like, chat with (new) friends, and enjoy the calmness that creating florals can bring!
Another detail we love from Wildfire is their "you may also like" suggestions on their event page. They feature related products to the event you are signing up for. Customers will remember these items after the workshop and look for them with their coupons!
Kitch
Mystic, CT
The kitchen store with more is no understatement. Kitch is a modern and unique kitchen store offering cookware, gadgets, and gourmet food gifts. Kitch also offers unique cooking classes. They offer a wide range of cooking classes in addition to working with customers to set up their own event.
According to Glen Bellman, the local Ivystone Rep in CT, Kitch's classes are extremely popular and often booked out for months! Classes are limited to 12 people unless otherwise noted and are on a first come, first serve basis. Participants must be at least 21 years of age unless otherwise noted.
Due to being so successful with their cooking classes, Kitch is able to streamline a little bit of the planning process. They have a similar layout for all classes on their website, their classes are all scheduled for 3-hour time frames, and they have a consistent cost.
Workshops
American Gourmet: Learn to make friend ship with garlic butter and cherry peppers, fresh onion burgers on brioche buns, maple-garlic-pepper roasted carrots and potatoes, mini-Oreo cheesecakes with raspberry topping. Class also includes a wine tasting.
Mediterranean: Learn to make Greek orzo salad, lemon-oregano marinated chicken, handmade flatbreads, tzatziki, and orange scented pistachio baklava. Class also includes a wine tasting.
Summer Kick Off Inspired Food:Learn to make steak and balsamic caramelized onion flatbreads, dill and chive potato salad, salmon and avocado burgers with Cajun aioli, and raspberry-key lime tart. Class also includes a wine tasting.
Raving Reviews
Reviews can provide social proof that your workshops are high-quality and valuable. When potential customers see positive reviews from previous attendees, they may be more likely to sign up for the workshop themselves. Positive reviews can also be a powerful marketing tool. They can be used in advertising and marketing materials to promote the workshop and attract new customers.
"We did a private cooking class and it was so much fun! It felt like we were at a friend's house all cooking together. Amanda was super friendly and informative. The food was great and we will be coming again!"
- Kitch Customer
"We had a private party/ cooking class at Kitch and it was AMAZING!!! Such a fun night with friends, and the food was incredible! It was a really great alternative to going out to dinner and the store has EVERYTHING you need for your kitchen. Can't wait to go back!!"
- Kitch Customer
"Such a fun kids cooking class. All the kids were very engaging. The chef made it very fun for everyone. The pasta and ravioli cake out great! Can't wait to do this again."
- Kitch Customer
The Farmhouse
Evansville, IN
The Farmhouse is designed to be a sanctuary where you can come to relax and find inspiration. They take great care to create an inviting and calming environment that is full of good vibes and great smells. The Farmhouse is committed to supporting local makers and artisans from across the United States, and take pride in offering a diverse selection of high-quality products.
"Our most successful workshops are the ones where we have a local artist friend of ours come in to teach. We have used the wood trays from vendors like Creative Co-Op to create beautiful, one-of-a-kind trays."
- Kiersten Stahl, owner of The Farmhouse
The Farmhouses workshops have one thing in common: they all promise a fun-filled evening of crafting. Craft classes can provide an opportunity for the store to engage with its customers in a more meaningful way. By teaching them new skills and providing a fun and interactive experience, the store can build stronger relationships with its customers.
Workshops
Floral Design Class: This class will teach you the art of arranging a beautiful spring floral bouquet. Sara from Dreams by Design Florals will provide tips and tricks along the way and answer questions about floral arranging. Blooms and tools will be provided but please bring your own vase. Refreshments will be available as well as time to shop at The Farmhouse.
DIY Door Hanger Class: Join us for a fun-filled evening of crafting with Angie Schutte of The DIY Craft Bar! You will have your choice of creating a super cute watermelon or lemon (lime or orange!) 18" Door Hanger! The class is two hours and includes a bottled water, mocha, snacks, and all supplies needed to paint and assemble a super cute 18" door hanger.
Watercolor Basics Painting Class: This is one of the Farmhouse's most popular classes. For anyone who wants to learn watercolor painting, this class is a must! The first half of class will be a discussion of what supplies are needed to begin watercolor painting, while the second half will be learning and practicing the techniques.
Tray Painting: Join us for a fun-filled evening of painting with local artist Vicki Jean Wilson! Choosing your own colors, create two beautiful trinket trays! These are the perfect size to sit or stand in tiered trays as decor or to use as a ring/change dish for season!
Calligraphy: Ever thought about "trying your hand" at calligraphy? Come join Julie of "Calligraphy by Julie D" for a Brush Calligraphy for Beginners Workshop! In two hours, you will learn and practice the basic skills of brush calligraphy, including strokes and alphabet. Take-home materials include brush pens, paper, and worksheets.
Stamped Message Jewelry: Have you always wanted to try making hand-stamped jewelry but didn't know where to start? Come join us for this Introduction to Metal Stamping class where you'll learn the basics of metal stamping. Beth Elpers of Bejeweled Designs will demonstrate the tools of the trade and techniques to create your own special message cuff bracelet. You choose your own short message. The class size is limited to 6 students.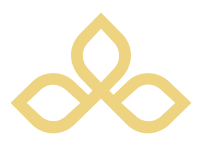 Retailer Submissions
Have a great idea driving traffic into your store? We'd love to hear about it!
We are always excited to connect with retailers for features in upcoming marketing opportunities. Please reach out to Stephanie Stoltz on our marketing team at sstoltz@ivystone.com if you would like to be considered to be featured in any of the following topics:
Personal Shopping
Have a Store Café/Bar
Gift/Subscription Boxes