The Power of Gift and Subscription Boxes for Retailers
In today's competitive retail landscape, customer loyalty and consistent revenue streams are paramount to success.
In the competitive world of retail, achieving success hinges on cultivating unwavering customer loyalty and ensuring a steady flow of revenue. Retailers are continually pushing the boundaries of creativity, seeking novel avenues to captivate and retain customers while also maximizing their bottom line. Enter gift and subscription boxes, a dynamic strategy that holds the potential to tick all the boxes. These boxes offer a compelling solution that resonates with consumers, enhances customer loyalty, and revenue streams.

Giften Market - Wayzata, MN
7 reasons why retailers should offer gift and subscription boxes as a key component of their business model
Personalization & Convenience
Gift and subscription boxes are all about personalization and convenience, which are highly valued by modern consumers. When retailers curate boxes based on customers' interests, preferences, and purchasing history, they show that they understand their audience on a deeper level. This personal touch enhances the overall shopping experience and fosters a sense of connection with the store.
Moreover, convenience plays a crucial role in attracting and retaining customers. In today's fast-paced world, people appreciate time-saving solutions. Gift and subscription boxes offer a hassle-free way for customers to discover new products, eliminating the need for browsing through multiple items and making decisions. The convenience of doorstep delivery ensures that customers receive their desired products without any extra effort, encouraging them to remain loyal to your store.
Building Brand Loyalty
Gift and subscription boxes are powerful tools for building customer loyalty. The unboxing experience is a pivotal moment of excitement and anticipation for customers. Retailers can leverage this experience to create a memorable and delightful event, leaving a lasting impression on recipients. When customers are delighted with the contents of the box and the overall presentation, they are more likely to develop an emotional attachment to the store.
By consistently providing high-quality and relevant products in their boxes, retailers reinforce their commitment to customer satisfaction. This trust and positive sentiment toward the brand lead to repeat purchases, long-term relationships, and an increased likelihood of recommending the boutique to others.
Engaging New Customers
Attracting new customers is a perpetual goal for retailers, and gift and subscription boxes offer an innovative approach to achieve this. The element of surprise and curiosity surrounding the box's contents piques the interest of potential customers. Limited-time promotions or discounts on trial boxes act as powerful incentives, enticing customers to try out local retailers.
Once a customer experiences the joy of unboxing and discovers the value in the curated products, they are more likely to become repeat customers. These initial conversions can significantly expand the retailer's customer base and contribute to sustained growth.
Predictable Revenue Streams
For retailers, maintaining predictable revenue streams is vital for financial stability and strategic planning. Subscription boxes provide a consistent flow of income through recurring subscriptions. As subscribers commit to receiving products regularly, retailers can count on a steady revenue stream, reducing uncertainties in cash flow.
This predictable income empowers retailers to make informed business decisions, invest in marketing campaigns, and allocate resources more effectively. Furthermore, retailers can forecast their inventory needs more accurately, reducing the risk of overstocking or understocking products.
Data-Driven Insights
Gift and subscription box models offer a treasure trove of data insights that can drive marketing strategies and product development. Retailers can analyze customer feedback, preferences, and buying behavior to better understand their target audience. This data-driven approach allows retailers to identify trends, optimize box contents, and adapt to changing customer demands.
By collecting and analyzing data from subscribers, retailers gain valuable insights into which products are popular, what customers are looking for, and how to improve the overall customer experience. Utilizing these data-driven insights, retailers can continually enhance their offerings, ensuring their boxes remain relevant and engaging.
Increased Sales & Cross-Selling Opportunities
Gift and subscription boxes are not only about customer loyalty; they also offer opportunities for increased sales and cross-selling. Retailers can strategically bundle complementary products in their boxes, encouraging customers to explore different items they may not have considered before. As customers discover new products they love, they are more likely to make additional purchases.
Moreover, cross-selling allows retailers to showcase the breadth of their product range and upsell to existing customers. For example, if a customer receives a skincare subscription box and loves a particular brand's moisturizer, the retailer can suggest other skincare products from the same brand that complement the moisturizer.
Brand Visibility & Word-of-Mouth Marketing
The visual appeal and excitement surrounding gift and subscription boxes contribute to increased brand visibility for independent retailers. Customers often share their unboxing experiences on social media platforms, creating buzz and spreading awareness about the store and its products. These user-generated content pieces act as free advertisements, reaching a wide audience and attracting potential customers.
Positive unboxing experiences lead to word-of-mouth marketing, which is among the most powerful forms of advertising. Satisfied customers are more likely to recommend the store to their friends and family, effectively serving as brand ambassadors and influencing others to try the products or subscribe to the service.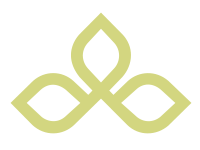 Featured Retailers
Let's take a closer look at some notable retailers who have successfully integrated gift and subscription boxes into their store offerings, redefining customer experience, and cultivating loyalty.
Giften Market
Located: Wayzata, MN
@giftenmarket
Martha Krueger, Founder & Owner of Giften Market, is a self proclaimed serial entrepreneur. Giften Market (Krueger's third company) was born from her own personal experience of high-stress shopping, wrapping, and shipping gifts across the country. Krueger was frustrated that there wasn't an online destination for modern, high-quality, small batch, beautifully wrapped gifts. So she decided to take things into her own hands and in November 2019 launched GiftenMarket.com.
Today Giften Market partners with 150+ small businesses to provide their customers with hand-crafted and USA-made gifts for people with exceptional taste. Krueger's goal is to bring joy and intention back to gifting.
We recently had the privilege of engaging in a question and answer session with Krueger. Her expertise on gift and subscription boxes shines through as she shares valuable insights and perspectives.
What inspired you to start offering gift/subscription boxes?
When I started researching the industry, I found thousands of websites that sell gifts, but (in my opinion) none of them nailed the entire experience of easily creating and sending gifts that surprise and delight. We launched our site with 3 key differentiators - The Giften Market Difference:
Value: We offer a huge selection of premium, locally sourced products with transparent and fair pricing.
Speed: We hand pack, beautifully wrap, and ship your gift within two business days of order placement.
Service: We are a highly responsive team that is eager to help and here to answer any questions customers have.
How do you curate the products or themes for your gift/subscription boxes?
This is my favorite part! Huge blend of art & science. Lots of testing + iterating. We started curating by color in April 2020 while I was locked down at home wondering when this COVID thing would be over. Customers took to our "Brighten Their Day" collection immediately, and we sold out over the Mother's Day season. The rest is history!
Since then I've tried to keep a healthy mix of what's trending, perennial favorites, and seasonal items to provide enough variety for both our B2B and B2C customers.
What factors do you consider when selecting items?
To me the most important factors (as an online gift basket supplier) are:
High quality products
Small enough to kit alongside other items in a 9x9x5" box
Not too heavy, breakable, or short shelf life (with a few exceptions)
Strong brand values such as women-owned, minority-owned, small batch, organic, Made in USA, gives back, etc.
Great packaging
Photographs well (typically means items either have minimal or bold/colorful packaging)
Giftable (ie we don't carry deodorant or anti-aging skincare)
Sell-thru rate!
How do you identify and target your ideal customers for these boxes? What marketing strategies have been most successful for you?
Our customer avatar is a lot like myself, which certainly helps (for reference I'm a suburban millennial mom with a lot on my plate!). We've done a mix of paid advertising on Google, FB, Pinterest, dabbled in direct mail, email marketing campaigns, affiliate marketing, content marketing, and SEO. As a relatively new company it's still a work in progress, but showing off behind-the-scenes content on social media has paid off.
Can you share any insights into customer feedback or trends you've observed in gift/subscription box preferences over time?
In Q4 we trend very heavily into the food & beverage space - customers can't get enough popcorn & movie themed gifts, cocktail kits, hot chocolate, all things warm & cozy, etc. The rest of the year spa & self-care reigns supreme - works for everything from birthdays to get well soon, sympathy to postpartum recovery. Customers love that we support so many small businesses and offer a build-your-own gift box option.
Looking ahead, what are your plans for expanding or improving your gift/subscription box offerings in the future?
We are actually branching into custom printing to offer more branding capabilities on our gift boxes and select products. Corporate gift customers love this option and we'd like to be able to offer it in-house. This way they can add their logo to part of the gift, and the rest is curated products. We are also focusing on expanding our Instant Gift tech to make it faster & easier than ever to send thoughtful gifts at scale.
Customers love to see that we are real people packing up their gifts with care & attention to detail.
We also pour a lot of time into photography - since customers don't see the gift baskets IRL before sending them to recipients, we need to showcase as much visually as we can.
Buds 'n Bloom
Location: De Pere, WI
@budsnbloom
Since its inception in 2007, Buds 'n Bloom Design Studio has transformed from a floral design-focused establishment into a comprehensive retail and interior design hub. Shannon Baumann, with a seven-year tenure as the store manager, spearheads floral design, retail management, and marketing/social media efforts. Working closely with owners Jerad Karcz and Josh Steger, Baumann plays a pivotal role in curating the store's offerings, including exquisite gift boxes. The current retail collection at Buds 'n Bloom encompasses fresh flowers, small gifts, seasonal/holiday décor, furniture, lighting, window coverings, tabletop items, serveware, and artwork. Continuously embracing novelty and fostering creativity, the store remains dedicated to staying ahead of emerging trends.
We got the chance to chat with Baumann not long ago, and she spilled some great insights about gift and subscription boxes. If you're a retailer looking to jazz up your offerings during the holiday season, you're in for a treat!
What inspired Buds 'n Bloom to start offering gift/subscription boxes?
Buds 'n Bloom took the leap into offering gift/subscription boxes driven by a clear inspiration. Observing the surge in popularity of subscription boxes locally, we recognized the opportunity. Although subscription-style boxes weren't feasible for us at the time, we confidently devised an alternative – the Secret Santa Box, a special holiday treat. Packed with four individually wrapped gifts, each labeled for a specific day leading up to Christmas Eve, this concept stood out. The final gift, complete with a revealing card, added an exciting twist. Our innovative approach extends to the sender's choice of local delivery or shipping for those beyond our area. We've honed every detail, including themed address labels and a concise instruction card to ensure a seamless experience. The contents of these boxes resonate with the holiday spirit, featuring items like candles, hand lotion, tea towels, coffee mugs, and snacks.
This year, our strides in creativity continued with the Mother's Day Gift Box, demonstrating our unwavering confidence in crafting exceptional experiences. This all-encompassing package, inclusive of an assorted gift selection and a delicate flower bouquet, resonated deeply. Tailored for simultaneous opening and limited to local delivery or store pick-up, this offering struck a chord by blending the freshness of flowers with other thoughtful gifts. Our resolute confidence in these endeavors has resonated with numerous customers, providing a distinctive and cherished gifting option.
What key considerations guide your selection process for the highly sought-after Secret Santa Boxes?
When curating our Secret Santa Boxes, our focus is resolute: we center our choices around holiday-themed items tailored primarily for women, the predominant recipients. Our experience has lent us a keen foresight – during our Market visits, we proactively seek distinctive items and favorable deals. This strategic approach allows us to present the finest products at a compelling value for our customers. Our criteria are definitive: quality and pricing. Maintaining a price point of $89, which has garnered immense appreciation, we strategically navigate to secure gifts that impeccably fit within this budget threshold.
What strategies have really hit the mark in terms of marketing?
Our store has a predominantly female customers, and that trend extends to the recipients of our gift boxes. Interestingly, even the Mother's Day boxes, designed for celebrating moms, often find their way from women to other women. Embracing a modern approach in marketing, social media and email campaigns are where the magic happens for us. When it comes to promoting our gift boxes, our spotlight is on Facebook and Instagram – these platforms consistently deliver. Our trusty email list also plays a pivotal role in spreading the word. And to provide that tangible sneak peek, we've set up a display in-store, showcasing our elegantly wrapped packages, giving customers a glimpse of what to expect upon delivery.
What exciting steps are on the horizon to expand your gift/subscription box lineup?
Looking forward, we're toying with some fantastic ideas. One direction we're eyeing is a potential Valentine's Day Gift Box that could truly capture the essence of the occasion. Also, we're mulling over the concept of a versatile birthday gift box, designed to be a go-to choice year-round. The best part is that these plans are sparked by the successes we've had with our past boxes, which gives us the confidence to venture into new territories. Plus, our customers' insights are invaluable – they shape our path as we evolve and make any necessary tweaks.
Well Gifted
Location: Forth Worth, TX
@shopwellgifted
After years of Gators soccer games and practices, laughing on the sidelines, participating in activities and parties, a special friendship grew between Heather Pittman and Andi Longsworth. Among the many things they have in common, their main connection was their love to make someone's day. And it is from this love and excitement that Well Gifted was created.
Each item is thoughtfully selected from local artisans or specialty vendors across the country. It is the goal of Heather and Andi to provide gift selections that make an impact on the recipient.
"Making that connection with customers to understand their needs, carefully finding just the right items, and brining the items together in a visually stunning package is the mission for Well Gifted. The many hours spend ensuring this experience is why friends, family, new and returning customers love it when they receive a gift from Well Gifted."
- Andi & Heather
Provisions Mercantile
Located: Asheville, NC
@provisionsmercantile
Provisions Mercantile proudly offers exceptionally curated gifts for any occasion. Their goal is to ease the challenge of curating great gifts while creating opportunities for customers to gather with friends, family and community.
Provisions Mercantile also offers a themed subscription gift box club. Themed gift boxes are delivered monthly or quarterly, starting at $65 per box. Customers receive a monthly email highlighting details and curated theme for the gift box coming their way, with a new theme every month.
"I love the anticipation of opening up the beautifully curated gifts inside. It's genius that they add a gift bag and tissue to re-gift whenever I'm in a pinch."
- Customer, Candace H.
"I've used Provisions Mercantile many times for amazing gift boxes. They are always unique, fun, and well received. I highly recommend them. You will not be disappointed!"
- Customer, Allen R.
Celebrate Me Home
Located: Troutdale, OR
@celebratemehomeonline
Celebrate Me Home is truly a unique home shopping destination, serving the Portland/Vancouver metro area. Select one of Celebrate Me Home's premade curated boxes, add a card (they even handwrite your greeting), then sit back and relax while they ship your gift anywhere in the US.
"The PERFECT package!! Celebrate Me Home is such a wonderful example of a fun retail experience: beautiful product, friendly and knowledgeable sales staff and exceptional merchandising + food!!!"
- Customer, Meredith B.
Gift and subscription boxes are not merely trends; they have become an integral part of successful retail strategies. By offering personalized and convenient experiences, retailers can strengthen customer loyalty and build lasting relationships. These boxes also facilitate engagement with new customers, creating a ripple effect that expands the customer base. Additionally, the predictable revenue streams and data-driven insights enable retailers to make informed decisions and optimize their business operations. As retailers embrace gift and subscription boxes, they position themselves as innovative and customer-centric, driving growth and success in an ever-changing retail landscape.