Retail merchandising is a crucial aspect of any boutiques business. It is the process of creating an attractive and cohesive visual presentation of products to entice customers and encourage them to make purchases.
Our marketing team recently had the pleasure of connecting with several retailers that are known for their fantastic visual merchandising. We've highlighted some key factors when it comes to retail merchandising as well as showcased examples from 2 Days Boutique, 28 Furniture Co., Copper Pony, Heyday, Heart to Heart, Paper Luxe Shop, 2 Days Boutique, 28 Furniture Co., Heyday, Heart to Heart, Paper Luxe Shop, Shop Angelina, and Shoppe Smitten., and Shoppe Smitten.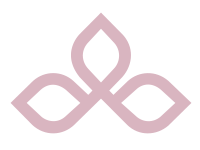 Create a Focal Point
A focal point is a display or area in the store that catches the customer's attention and draws them in. It could be a mannequin, a large display, or an eye-catching graphic. The focal point should be positioned near the entrance of the store or in a prominent location to grab the customer's attention.
Shoppe Smitten
Oakwood & Springboro, OH | @shoppe.smitten
Shoppe Smitten is a known for a fun shopping experience where customers can find unique clothing, jewelry, gifts, and home décor. They specialize in goods that give back in some way or that are artisan made.

They created a beautiful focal point that starts at their front door - these flowers over the entrance are sure to have customers smitten (and it is also very Instagramable)!

We also love how they used balloons in their windows to celebrate their 7th anniversary. Inside they created a coordinating focal point with balloons and flowers.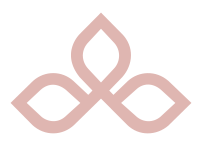 Use Color
Color is a powerful tool in visual merchandising. It can create a mood or theme within the store. For example, warm colors such as red and orange can create a sense of energy and excitement, while cool colors such as blue and green can create a calm and relaxing atmosphere. Using contrasting colors to create visual interest and draw attention to specific displays.
Heyday
Bozeman, MT | @heydaybozeman
Heyday is a lifestyle boutique located in the heart of downtown Bozeman, MT that offers a fresh approach to everyday celebrations and gifting. Known for their creative assortment and merchandising, it has become a household name in their local and regional community. They do a fantastic job using color to merchandise stories and set a calm and relaxing mood for customers to browse their store.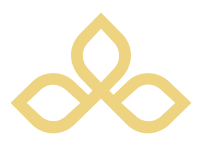 Lighting
Lighting is a powerful tool in creating an atmosphere in your boutique. Use lighting to highlight key products and displays, and to create a warm and inviting ambiance. Use a combination of ambient lighting, accent lighting, and track lighting to create a layered effect.
Heart to Heart
Madisonville, TX | @shophearttoheart
Heart to Heart is a family-owned flower, gift, and coffee shop in Madisonville, TX with over 40 years of experience. They sell a variety of fresh flowers, live plants, and creative gift ideas for all ages and occasions.
In recent merchandising, they've used beautiful solar lanterns from Allsop Home & Garden to create a focal point for their display that also added to the overall ambience of the store.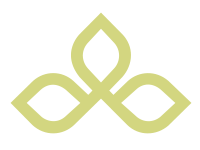 Create a Story
Create a theme or story for your displays to engage customers and make them feel connected to the products. For example, if you are selling clothing, create a display that showcases a complete outfit, including accessories and shoes. Use props such as furniture or decorative items to create a mood or setting.
2 Days Boutique
@2daysboutique
2 Days Boutique's owners are a mother daughter team with a mission to be a community that empowers everyone to be themselves and love what they wear.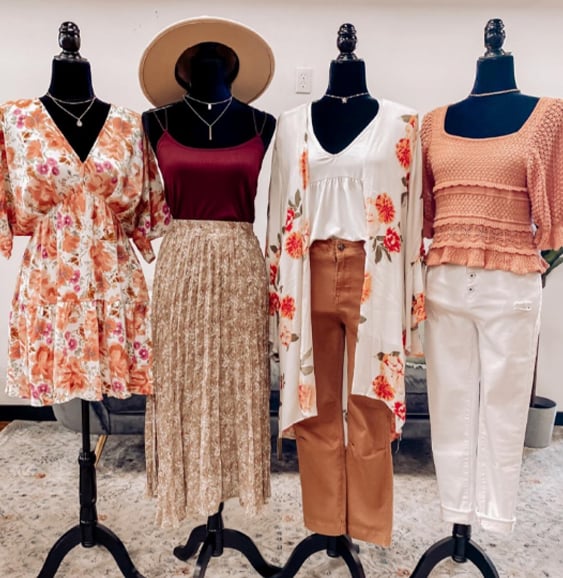 We love their collection of mannequins that show a variety of coordinated looks with accessories.

Telling a story isn't limited to showcasing an outfit on a mannequin though, they've also done a great job merchandising a hat/belt wall next to coordinating pieces.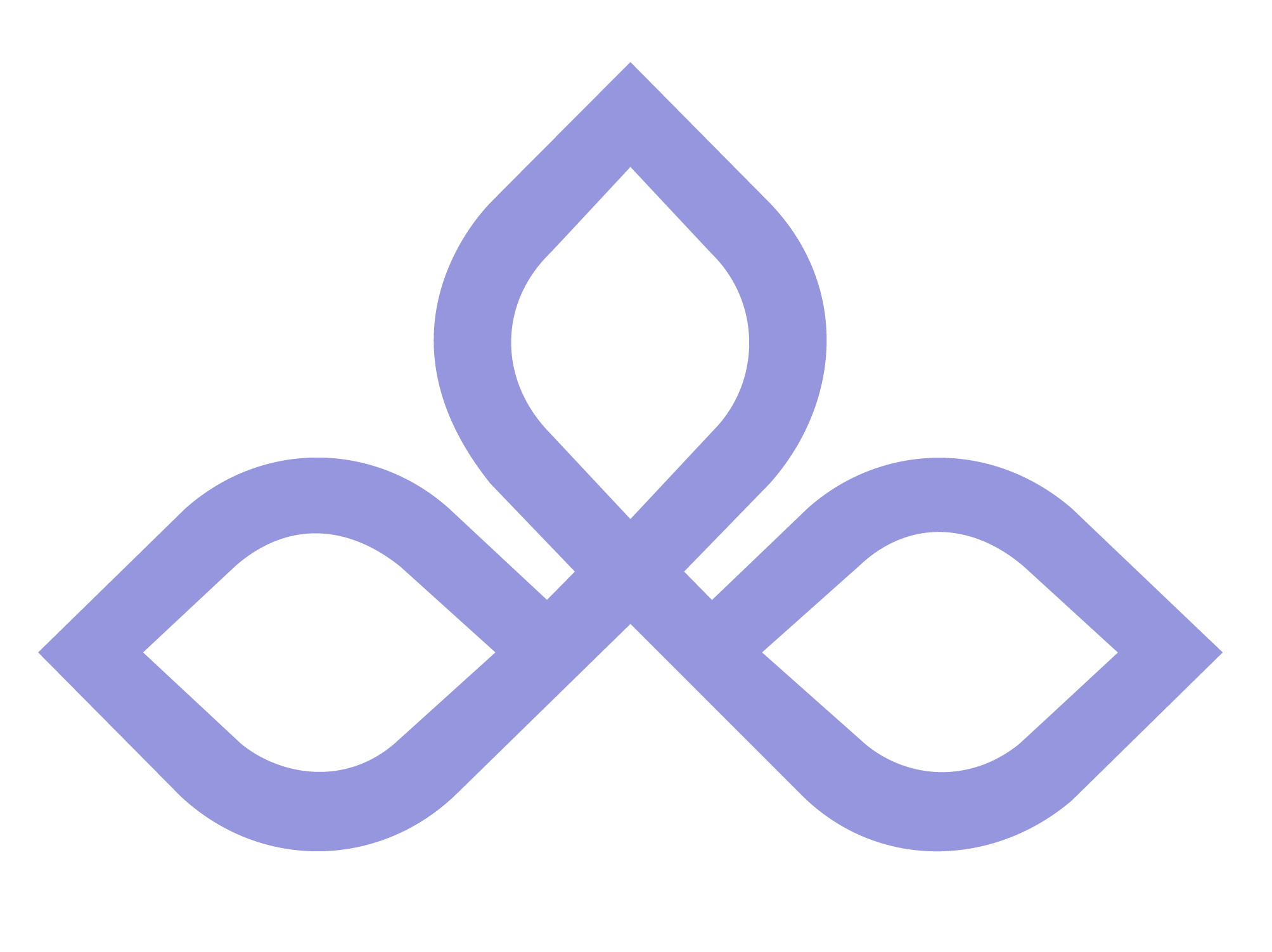 Product Placement
How you place products on the shelves or displays can make a big difference in how customers perceive them. Use techniques such as grouping similar products together, displaying items at eye level, and using varying heights and angles to create interest and highlight key products.
28 Furniture Co.
Plymouth, MI | @28furnitureco
28 Furniture Co. is a unique furniture and home décor store. Jen and Rob are a dynamic duo - Jen curates the store and ensures customers have the best possible experience, while Rob hand-makes almost all the furniture in the store.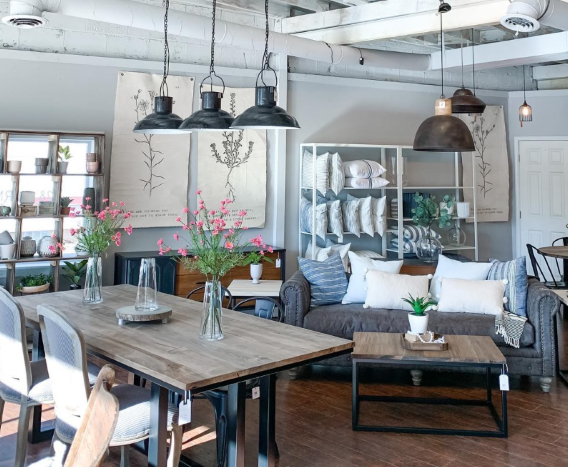 Their product placement and groupings create a cozy atmosphere for customers to shop. Note that in their displays, you will often find groups of three products.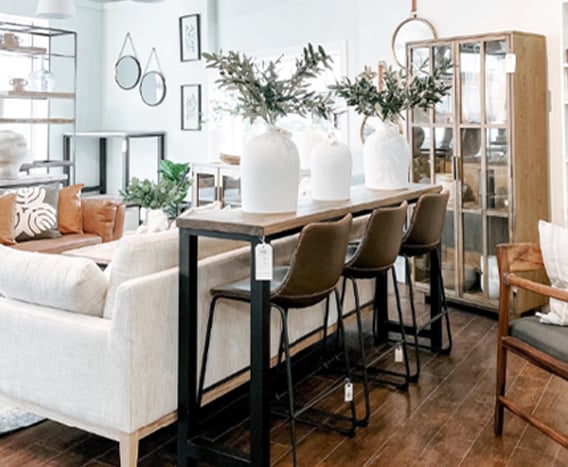 The rule of three in visual merchandising says that people are more visually engaged when they see a group of three items.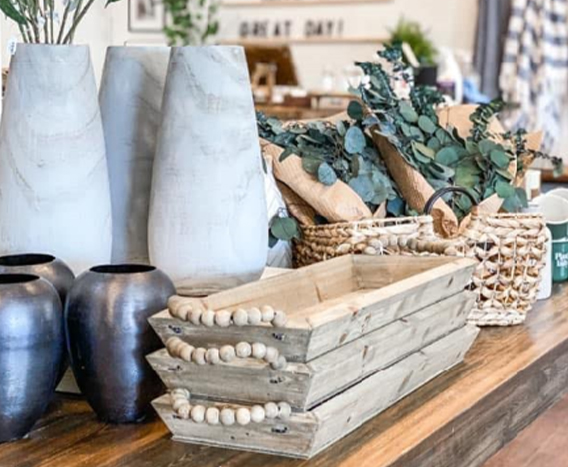 This grouping encourages the eyes to look around
and see the details within the display.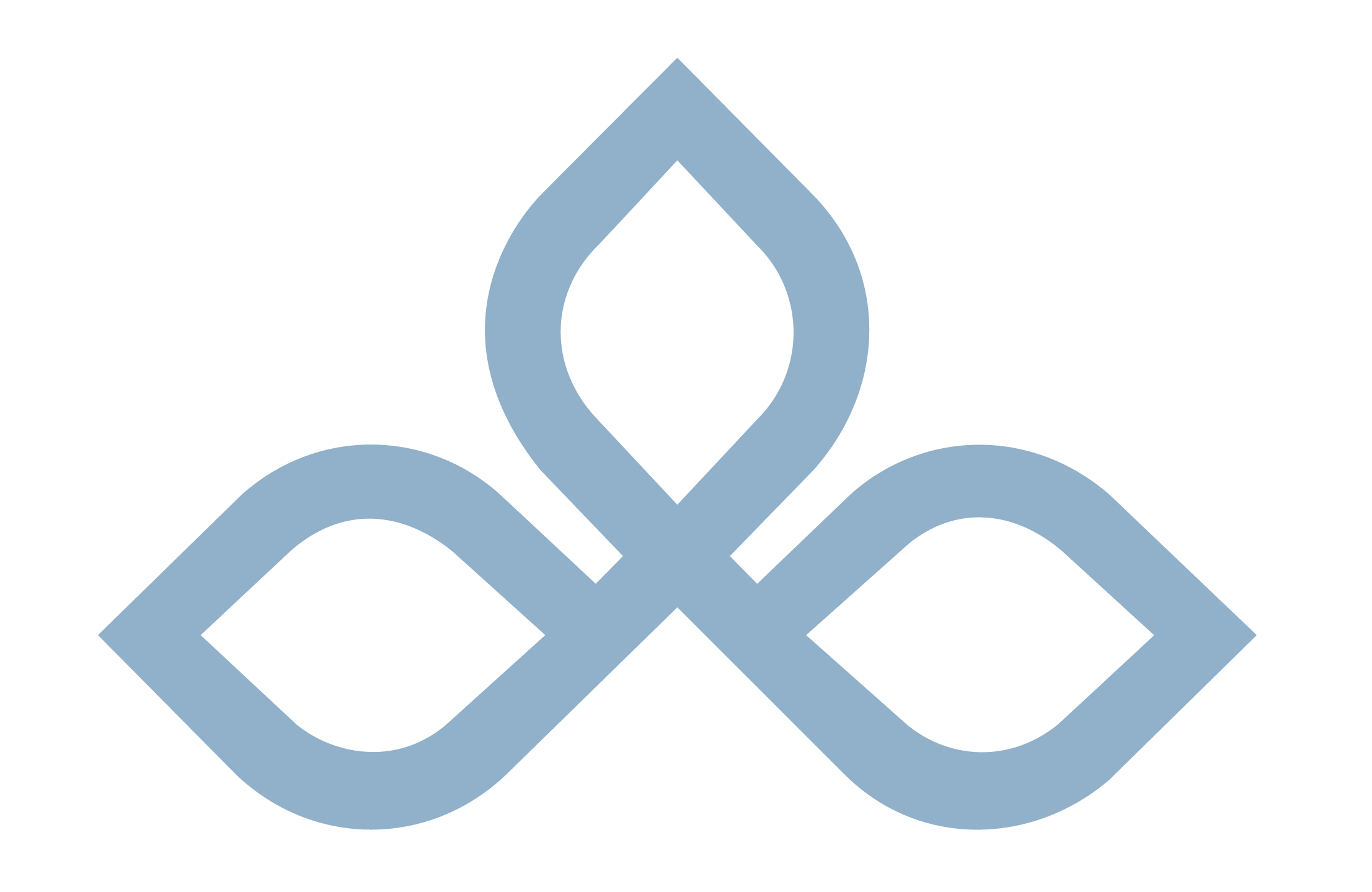 Make it Interactive
Create displays that encourage customers to interact with the products. For example, place a mirror in your display to make it easy for customers to try on accessories like sunglasses or hats. Interactive displays are also popular in skincare sections, where customers can test a lotion or spray before purchasing a specific fragrance.
Shop Angelina
Barrington, IL | @shopangelina
Store owner, Katie Kuempel, and the girl gang at Angelina's know a few things about gifts, paper, and accessories. In 2022 they celebrated their 20th anniversary and acknowledged some of the other major milestones in the store's history (location moves, new warehouse, etc.). Their Capri Blue display encourages interaction. Fragrance is such a personal thing to gift or bring into your home, it is important that it be merchandised in a way that allows customers to smell or test products.
Change it Up
Change displays regularly to keep the store fresh and engaging. Rotate products, change the theme or color scheme, and update the displays to reflection seasonal trends or promotions. This will encourage customers to return to the store and discover new products.
Copper Pony
Sauk Rapids, MN | @copperponymn
Store owners Josh & Brandon began as an occasional store out of a small garage filled with vintage finds, repurposed furniture, and home décor. Along the way they discovered that home décor and goods are the perfect ingredients to make a house a home and bring a space from basic to cozy and sophisticated. Copper Pony has gained both local and national recognition.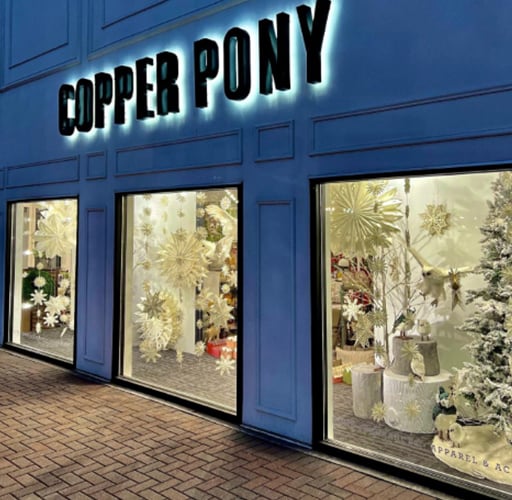 Josh & Brandon understand the importance of changing up their beautiful window and store displays.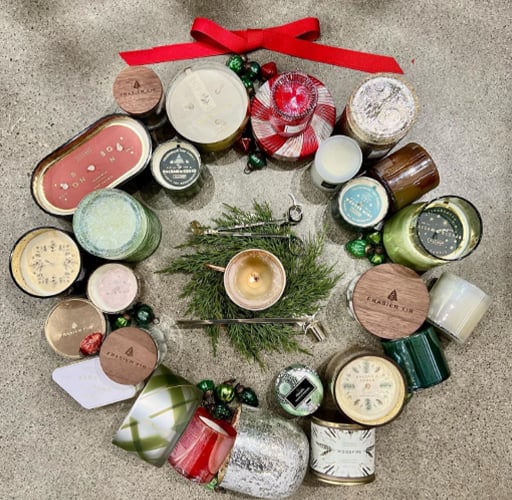 They create window displays that change with the seasons to get customers in the door.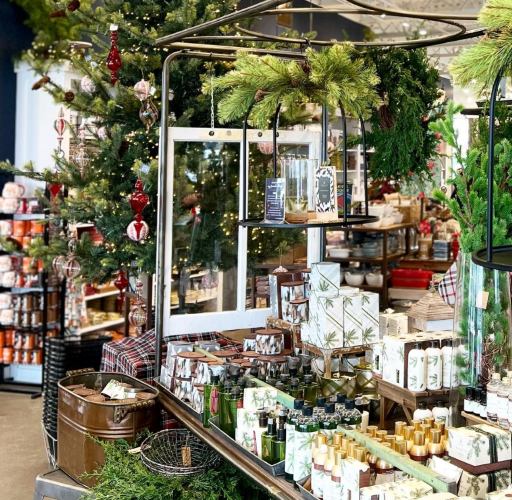 Once inside Copper Pony customers are welcomed with stunning vignettes that tell the story of their curated product assortment.
Visual merchandising is a critical element of retail marketing that can make a significant impact on sales and brand loyalty. By using these visual merchandising tips, retailers can create an attractive and engaging shopping experience that will drive sales and retain customers.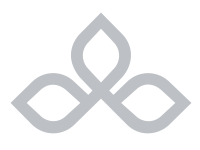 Retailer Submissions
We are always excited to connect with retailers for features in upcoming marketing opportunities. Please reach out to Stephanie Stoltz on our marketing team at sstoltz@ivystone.com if you would like to be considered to be featured in any of the following topics:
Online sales
Live events on Instagram or Facebook
Hosting in-store events
Have a store pet
Have an App for your store