Outdoor Living Trends to Elevate Your Exterior Spaces
The pandemic has proved that people crave private outdoor spaces. With indoor gatherings being restricted for the past 2 years, it is no surprise that we have turned to our outdoor living spaces to gather with friends and family. Even as stay-at-home orders lift and the world seems to reopen, many people are choosing to forego travel and other leisure activities to stay at home and enjoy their own backyards. 63% of construction experts (Fixr.com) agree that outdoor living areas will be bigger than before the pandemic.
With the warmer months approaching, there is no better time to re-think and re-do your outdoor living spaces. Our outdoor space has every right to be as comfortable and as beautiful as our indoor space. Whether you need one piece or a total outdoor makeover, here are the hottest outdoor trends and inspiring ideas to get you started.
No matter your budget, there are plenty of products to help make any outdoor space pretty, practical, and even more enjoyable.
***Please note each vendor has specific minimum order amounts required for purchase. These minimums will be visible during checkout if you have not met a minimum.***

Stonewall Home

Esschert Design USA
Light My Fire
Outdoor living would not be complete without a fire source. Fire pits have always been a top selling item and we will continue to see them in backyards everywhere. Adding a fire pit to your backyard means more cookouts, more nights outside, and most importantly, more s'mores! That being said, the best fire pit is more than just a backyard or camping accessory to sit around. The right fire pit sets the scene for cozy moments you'll cherish forever.
Last year we saw a big trend in outdoor fire pits, most commonly being a simple wood-burning bowl. In 2022 we predict we will see people moving away from solid fuels and gas and looking more seriously into electric, natural gas, and biofuel fire pits. Regardless of fuel source, turning up the heat extends the season to a longer portion of the year.
Product Suggestions: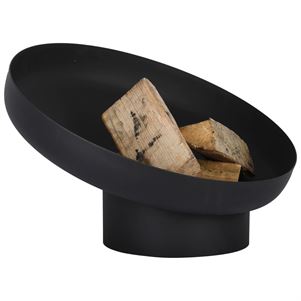 ESSCHERT DESIGN USA
#FF402
Availability: IN STOCK READY TO SHIP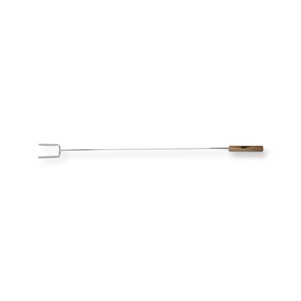 TAG LTD
#G11273
Availability: QOH_110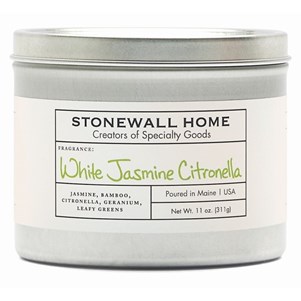 STONEWALL KITCHEN
#651301
Availability: In Stock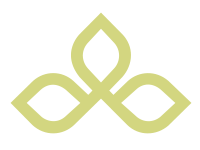 Mini Gardens
The pandemic inspired a lot of people to start gardening, in order to get outside more and supply their pantries with home grown herbs, veggies, and fruits. Last year, more than 67 million US households bought at least one plant because it benefited pollinators or birds. That trend will continue to grow, as the 21 million newbie gardeners expand their skills. In fact, the terms mini gardens, edible gardens, and sustainable gardens are all trending up on Google searches from twelve months ago. Consumers are looking to make container gardening chic with patterned, colorful ceramic planters. Then add some Zen with a bubbling fountain, which can also attract helpful pollinators.
Just as adults have turned to our gardens for an escape, so have the younger generation. A kid-friendly garden is a great way to get the whole family involved in an activity (and also limit screen time!). Fairy gardens will continue to be popular in 2022 and provide entertainment all summer long.
Product Suggestions: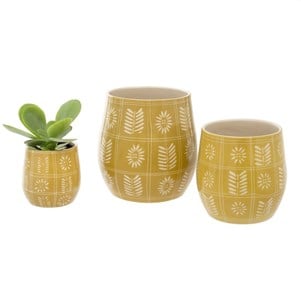 INDABA - IN STOCK
#3-9240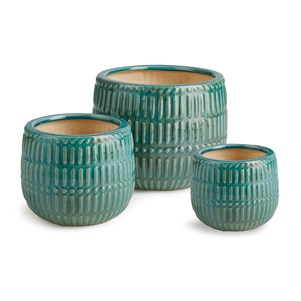 NAPA HOME & GARDEN
#N2SR01
Availability: QOH 60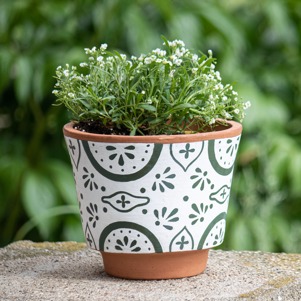 FORESIDE HOME & GARDEN
#FDDD10004
Availability: In Stock

Foreside Home & Garden

Indaba Trading
Maximize & Modernize
We see outdoor living spaces becoming more modern and functional to suit the taste of today's consumer.
Homeowners are maximizing their outdoor space for personal and party time. Transforming your outdoor living space into a welcoming and useful family oasis doesn't have to be complicated. Large rugs can be used to help define a living space and make an outdoor living area look like it has "rooms." Simply add a focal point, like a pergola, and make sure that your patio furniture complements your home's style. Being able to entertain outdoor is one of the joys of the summer season. Adding some sort of outdoor kitchen or bar area makes your outdoor living space even more enjoyable for your family and friends year-round.
Product Suggestions: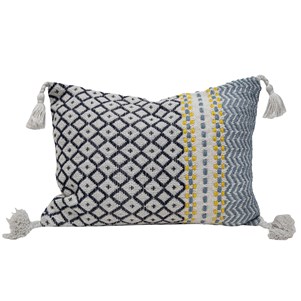 FORESIDE HOME & GARDEN
#FTEX10518
Availability: In Stock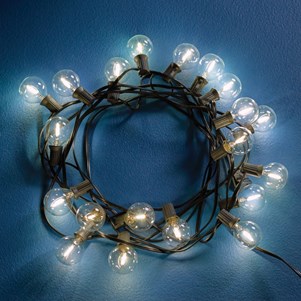 NAPA HOME & GARDEN
#CP200
Availability: QOH 1674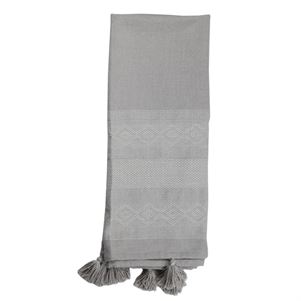 FORESIDE HOME & GARDEN
#FTEX09453
Availability: In Stock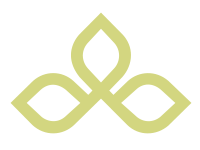 Outdoor Home Offices
With remote work paving the way for the future, it's crucial to ensure that our home offers flexible work environments both inside and out. Experts predict 53% of the US workforce will be working in a hybrid remote set-up in 2022. With the rise in remote working, searches for outdoor pergola kits are up 369% year over year. Pergolas offer the luxury of enjoying the outdoors while providing shade and protection from the natural elements. One of many benefits of adding a pergola to your outdoor space is that you can tailor it to fit your needs – allowing you to choose when you want to bask in the sunshine and when you'd prefer the shade. Having a defined work-from-home outdoor space with both seating and tables allows for flexibility outside the same four walls. It's a new twist on a "room with a view."
Trend Intersection: Consider putting a colorful container full of herbs such as rosemary, lavender, or lemon balm near your outdoor work space and get some calming aromatherapy while you work!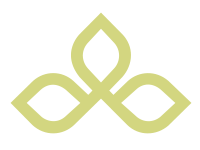 Vacation Vibes
Who says you have to travel across the country to have a memorable vacation? Enjoy resort-like experiences in your own backyard. Al fresco dining & outdoor lounging are two of life's sweetest, simplest pleasures. Outdoor tables, rugs, hammocks, lighting, etc. will give your backyard a warm and inviting appeal. Whatever your version of an outdoor oasis looks like – creating a zen zone is a great way to make your yard feel more of an escape. Add some beautiful outdoor textiles to give it an inviting finishing touch.
No matter your budget, there are plenty of products to help make any outdoor space pretty, practical, and even more enjoyable.

Indaba Trading