Offering personal shopping can be a great way for small retailers to connect with customers and potentially generate extra income. Personal shopping provides a more personalized and tailored experience for customers, making them feel valued and fostering stronger relationships. We've put together a list of reasons why as retailers, you should consider offering personal shopping services as well as tips and ideas from featured retailers in our industry already offering this service to their customers.
Enhanced Customer Experience
Personal shopping allows retailers to provide individualized attention to customers. By understanding their preferences, needs, and budgets, retailers can offer personalized recommendations and suggestions, creating a unique and memorable shopping experience.
"We observed that during the pandemic, retailers who launched or enhanced their customer service programs saw an increase in interest and purchases. Especially for independent retailers, maintaining a closer bond with customers and higher level of service has paid off—even as the pandemic waned."
- Amy Harper
Vice President of Retail Development & Market Services
Dallas Market Center
Differentiation from Competitors
Offering personal shopping sets small retailers apart from larger, impersonal chains or online retailers. The personal touch and attention to detail creates a competitive advantage by proving a service that cannot be replicated by larger retailers. This uniqueness can attract customers who value personalized service and support local businesses.
Strengthened Customer Loyalty
When customers receive exceptional service, they are more likely to become loyal patrons. Personal shopping builds trust and establishes a rapport between retailers and customers. Satisfied customers are more likely to return and recommend the retailers to others, thereby increasing sales and customer base.
"In-store experiences help retailers build stronger, more meaningful relationships with their customers. Creating a custom shopping experience increases loyalty and often leads to repeat business and positive word-of-mouth referrals."
- Samantha Conner
Director of Wholesale The Boutique Hub
Additional Revenue Stream
Personal shopping can generate extra income for retailers. Depending on the structure of the service, retailers can charge a fee for the personal shopping experience or offer it as a complimentary service to customers who meet certain purchase thresholds. Either way, it has the potential to increase sales and contribute to the bottom line.
Market Research & Feedback
Through personal shopping interactions, retailers can gain valuable insights into customer preferences, buying patterns, and trends. This information can help inform business decisions, such as inventory management, product selection, and marketing strategies. The feedback received from personal shopping experiences can also lead to improvements in the overall customer experience.
To successfully offer personal shopping services, retailers should consider the following steps:
Assess Demand:

Conduct market research and gather feedback from existing customers to determine if there is sufficient interest in personal shopping services.

Define the Service:

It is important to clearly define the scope of the personal shopping service you plan to offer, including the level of assistance provided, appointment scheduling, pricing if applicable, and any limitations or exclusions.

Training:

Training is essential to ensure that your employees are adequately trained to provide personalized assistance and maintain a high level of customer service. They should have strong product knowledge, strong communication skills, and the ability to understand and cater to customer preferences.

Marketing:

Advertise your personal shopping service though various channels, such as social media, in-store signage, website updates, and email. In addition, consider partnering with local influencers or bloggers to spread the word.

Logistics:

Develop a system for scheduling appointments and managing customer preferences and purchase history. This will help you efficiently allocate resources and ensure a seamless personal shopping experience for your customers.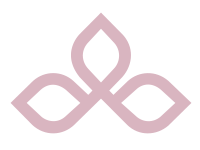 Featured Retailers in the Gift & Home Industry currently offering
Personal Shopping Services
A successful personal shopping experience involves shopping in a pleasant and inviting environment. A well-designed store layout, adequate lighting, and comfortable fitting rooms can greatly enhance the shopping experience – especially for customers shopping for apparel and accessories. But personal shopping is not limited to just those categories, customers also use personal shopping for home décor and gifts. Offering additional services such as gift wrapping and home delivery can add convenience and further enhance the personal shopping experience. Below are gift and home retailers that are offering personal shopping services, in a variety of ways, to their customers.
A'propos Boutique
Located in Ponte Vedra Beach, FL
A'propos Boutique is a women's designer clothing store in Ponte Vedra Beach, Florida (greater Jacksonville area). They provide personal styling services to achieve the perfect look and right fit whatever the occasion may be. Owner Cathy Maddux Jenkins is passionate about helping women of all ages find fashion that works for their lifestyle and any occasion.
A'propos Boutique also offers Private Shopping Parties. They encourage customers to get together with their friends (minimum of 10 people) and they will book a private in-store shopping experience. The host receives 20% off their entire purchase that day. Each private shopper in the group will also receive $20 off their total purchase of $100 or more (sales items are excluded). The A'propos Boutique also serves wine while customers enjoy a relaxing in-store experience.
Rumor Boutique
Located in Macon, GA
Rumor is Macon, Georgia's one-stop shopping boutique for trendy clothing, jewelry, and accessories. Open since August of 2005, the mother and daughter owners strive to have a unique variety of merchandise and the best customer service to help you complete your look. The upbeat and friendly atmosphere makes it a great place to shop and with inventory arriving almost daily, customers can be sure to find something new each visit.
In addition to offering personal shopping, the team at Rumor Boutique hosts live events on social media every Tuesday to keep customers in the loop of new products coming in. They even encourage customers to "Spread the Rumor" by using their hashtags (#rumorhasit and #spreadtherumor) to be featured in the Instagram Stories.
"What a fantastic local shop! I have received wonderful jewelry gifts from Rumor! Now when I want a unique piece of jewelry for myself or for a gift, I choose Rumor. The owners are super nice and helpful too!"
- Customer Yelp Review
Hip Chics Boutique
Located in Clemmons, NC
Hip Chics is a unique shopping destination that offers upscale yet affordable women's apparel, shoes, jewelry, accessories, and gifts. Along with an impressive selection of merchandise, Hip Chics takes great pride in their exceptional customer service providing each shopper with a personal shopping experience.
Kristina stays inspired by her deep-rooted values of faith, family, friends and fun fashion for all ages!
Gumbo Limbo Coastal Chic
Located in Stuart, FL
After many years of dreaming of creating a unique coastal inspired boutique in her hometown of Stuart Florida, Patty O'Connell decided to make that dream come true and Gumbo Limbo Coastal Chic became a reality in 2008. We are a family-owned brick and mortar small business and strive every day to create an atmosphere that our customers will enjoy! Gumbo Limbo Coastal Chic features an eclectic collection of all things coastal with vast array of home accessories, unique gifts and fabulous finds. They always have something new to see when customers visit! In addition to the perfect accent for any home, the store also features casual coastal clothing, jewelry, and accessories.
Small retailers, like Gumbo Limbo Coastal Chic, have in-depth knowledge about their products and can offer expert advice on selecting the perfect gift.
Personal Shopping Tip from Gumbo Limbo Coastal Chic:
Make sure that you ask enough questions and familiarize yourself with what the customer is looking for ahead of time. That way you can ensure you choose items that will be best suited for purchases. Knowing your customer is the number one priority when offering personal shopping.
Wrapped Gift Boutique
Located in Hot Springs, AR
Wrapped Gift Boutique's owner, Audrey Smith, has over 30 years of retail experience.
Audrey believes strongly in being active in her community and has volunteered for numerous school and non-profit organizations. This sense of community is important when offering a service like personal shopping. Wrapped Gift Boutique knows their customer base and has focused on helping provide stress free gifting solutions by offering curated gift baskets. Customers can rely on Wrapped Gift Boutique's expertise to find suitable gifts without having to visit multiple stores or spend hours searching online.
In addition to offering curated gift solutions, small retailers can go the extra step by offering gift wrapping services. This attention to detail enhances the overall gift-giving experience and sets the retailers apart.
Personal Shopping Tip Wrapped Gift Boutique:
The most important thing when offering personal shopping is to really engage with your customer and make them feel comfortable. Talk about what brought them in and what they are looking for. Listen to what they are saying, know your inventory, and anticipate their needs.
Wrapped with Ribbon
Located in Gilbert, AZ
Wrapped with Ribbon is a family run boutique with a passion for spreading kindness and celebrating something every day. They truly believe in the transformative power of kindness, laughter, and compassion.
Wrapped with Ribbon utilizes technology to offer personalized shopping to customers not located locally. They work with customers all over the country as well as Canada to create custom gift baskets for customers looking to send a gift to someone in the local area. The team at Wrapped with Ribbon puts together three gift basket options and texts customers pictures with an itemized list of what is included, as well as cost. They allow customers to mix and match products from various options to ensure the gift is exactly what they want. This also allows the person gifting the item to feel part of the process. Wrapped with Ribbon also gift wraps and includes a note from the customer gifting the item. They then take a final picture of the item ready to go and send a message letting the customer know the package was dropped off.
"Two gifts you can give your customers every day are time and kindness. With shopping experiences continually evolving, the more you can customize your approach and services the better the customer's experience."
- Kim, Wrapped with Ribbon
By offering personal shopping services, small retailers can build strong connections with customers, differentiate themselves from competitors, and potentially increase revenue while providing an exceptional shopping experience.