Skinimalism: The Newest Beauty Trend
Skinimalism is Born
Being comfortable in your own skin has certainly been emphasized over the past few years. Following the early 2000's and 2010's gravitation towards photoshop and intense contour, social media and many brands called for more authentic makeup and skin care to empower women to be more confident in themselves from the outside in. By late 2017, a "no-makeup makeup look" was on runways.
More intense makeup looks went hand in hand with longer skin regimes. Celebrities were posting Shelfies filled with skincare and glamorizing extensive skincare routines. In reality, most of us don't have the time or money to actually use what's on a shelf like that! Beauty and makeup routines had become quantity over quality. Thus came Skinimalism – minimalist skincare that emphasizes the idea that less is more.
Pillars of Minimalist Skincare
The reality that more products does not equal better means that society is paying a lot more attention to the underneath of what a face of makeup might cover. Skinimalism emphasizes being yourself and not hiding the features that make you, you. The trend aims to normalize what many people might consider negative features, ie. blemishes, beauty marks, dark circles, and more. Everyone has them, why hide them?
Thus, everyone started paying more attention to skin. A few years ago, strong serums and chemicals like glycolic acid, retinol, niacinamide, and others were more accessible than ever because people wanted the best skin possible. However, with more research, people quickly found out that these products had potential for more harm than good. These chemicals can be really beneficial, but everyone has different skin and different things that work for them.
In an interview with CNN, dermatologist Dr. Loretta Ciraldo, the founder of Dr. Loretta skin care, expressed her delight in this shift.
"The 10-step skin care routine is definitely waning in popularity, and as a dermatologist I'm very pleased about this. Not only was it time-consuming and potentially quite expensive, it also introduced a lot of irritants and conflicting formulations into people's skin routines," said Ciraldo.
Society's acceptance that high quality skincare is important showed up quickly in consumer trends. According to the Global Web Index, skincare products overpower makeup as the most common purchase related to beauty. GWI's graphic (below) also shows how quality has become a buyer's number one priority in shopping for beauty products. Many also want well-being and beauty to overlap more. For instance, 42% want to see more vitamin and supplements from the beauty industry, reflecting this idea of having internal wellness show through.
Curating a Beauty Routine
The first step in adopting a minimalist skincare routine is learning what works for your skin and curating a more personal beauty routine. Although there might be less product involved, this can be a lot of work. Trying different products and knowing what is good for your skin can be really tough. Most beauticians and dermatologists recommend 3-5 steps for skincare as a great starting routine. For example, using a cleanser, an active serum, moisturizer, and maybe an oil or a sunscreen is a great, safe start.
Just like the old extensive skin care routines emphasized, your skin and makeup still deserve attention, but in a way that is more personalized and healthier for you.
How to Merchandise Skinimalism
Emphasizing the natural healthiness and effectiveness of the products you are selling and displaying is key!
Some things you might want to consider for your displays:
Use cooler or natural colors.
White, blues, greens, and pastels are associated with a "cleaner," more calming, and more natural aesthetic.
Display product information signage.
People want to know what they are putting on their face! Making the ingredients in the skincare you sell clear will lead people towards being more willing to try something new.
Showcase customer testimonials.
People want to trust what they are putting on their face. Hearing that it worked for someone else is a great start. Integrating signs with quotes on your displays can be very effective.
Include fresh flowers or natural elements.
Having a natural feel helps people gravitate towards products.
Highlight eco-friendly aspects.
Doing good for the environment also makes people feel good! In general, consumers are more aware than ever of the quality of the goods they are consuming and the sustainability of them.
Demonstrating that sustainability is important to the products you are selling can be very effective.
For example, Sephora recently introduced in-store recycling bins for old makeup products that might otherwise go in the trash and to a landfill.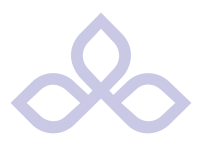 Brands We Love with Healthy Ingredients
The Skinimalism trend is a perfect reminder to take care of yourself! You and your customers deserve high quality products that won't take up too much of your time or damage your skin.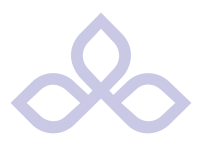 Sources Consulted
https://www.cnn.com/cnn-underscored/beauty/skinimalism-beauty-trend
https://www.huffpost.com/entry/skin-care-products-skinimalism-beauty_l_61f30810e4b094ce54a81b6d
https://www.washingtonpost.com/lifestyle/wellness/a-no-makeup-look-can-take-a-lot-of-work--and-about-340-worth-of-makeup/2020/02/21/7993d430-4f4e-11ea-9b5c-eac5b16dafaa_story.html
https://www.popsugar.com/beauty/skinimalism-beauty-trend-2021-48052395
https://www.gwi.com/reports/beauty-buyers-2020
https://sixads.net/marketing-guides/skincare/
https://www.glossy.co/beauty/in-store-beauty-recycling-is-going-mainstream/