Support Breast Cancer Awareness
Shop a range of pink products, from beauty products to candles and loungewear to drinkware from many stylish lifestyle brands.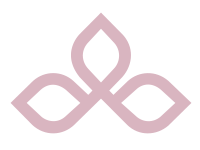 Signature Dual Tone Pineapple Flower Jar
The Pineapple Flower Dual Tone Signature Jar is the true meaning of Capri Blue's - a POP of color and a PUNCH fragrance! This delicious fragrance is perfection with sparkling pineapple, a hint of plum, tart lemon flower and sweet sugar cane.
Shop Pineapple Flower Jar Candle
Breast Cancer Awareness Teardrop Necklace Assortment
Assortment collection featuring the words Perseverance, Believe, and Courage. May the power of pink give you the strength to fight on, the hope for a cure, and encourage you to be strong.
Fearless Collection
Here's to the women boldly + beautifully themselves, refusing to be anything less. Inspired by women who've gone before and spurred to new heights by those surrounding us, Infinite She speaks to the boundless feminine spirit with which anything is possible.
Grab N Go Basics
Make today ridiculously awesome. This isn't about selling handbags, it's about manifesting a feeling, an experience, and a community – all in honor of the journey.
Petal Milk Face Serum
This hydrating serum restores skin's natural youthfulness through the power of phytocannabinoid-rich hemp oil (CBD), hyaluronic acid and a rich bouquet of non-comedogenic plant oils, vitamins, and antioxidants.
Cotton Candy Coffee Mug
The "morning person" of our Drinkware lineup, Coffee Mug makes every day something to celebrate. Whether you're caffeinating with a hot cup of coffee or or cozying up with some chamomile tea, it keeps every sip hot for up to 3 hours in style.
Nap Crew Sweatshirt
Soft to touch and a timeless comfort piece. Shiraleah's Nap Crew sweater is designed to be worn for all seasons, and to be loved throughout a lifetime. Pair with the plush slippers and eye mask for the ultimate cozy day or night in.
Goldealf Gardenia Hand Crème
Deeply moisturizing, yet non greasy, the Goldleaf gardenia hand cream indulges your senses anywhere, anytime. Leaves hands fragranced and nourished with the delicate, dewy fragrance inspired by Goldleaf's lavish mystique.
Shop Goldleaf Gardenia Hand Crème
Chillin Blanket
Hunker down in the epitome of cozy. Designed with your utmost comfort in mind.
Spa Therapy Hot Pak
Warm up with our award-winning Hot-Pak® (19") ! Since the launch of the Hot Pak® in 1995, people from all over the world have enjoyed it's soothing, relaxing warmth and subtle lavender scent. Simply warm in the microwave to soothe aches and pains, or chill in the freezer to cool yourself on a hot day.