Buying Guide: Home Textiles
Over the last 12 months we have seen a number of home décor trends continuing and developing. These include nature inspired greens, Mid Century Modern, Maximalist aesthetics, biophilic design, and the evolution of Scandi style into Japandi - and home textiles play an important role in each of them. How a textile feels has impact on our emotional wellness at home. More than ever before, people are craving comfort.
"It's not about age or income, it's about a mindset of someone who wants to create a luxurious, peaceful environment in their home with quality products, the same way they want to instill a mindful yoga practice or eat healthy for their body and mind."
- Jenna Rivers
Co-founder and Creative Director at Anaya
We had the pleasure of diving a little deeper with Jenna about the importance of home textiles, industry trends to watch, what inspires her, as well as styling tips.
Q: Why are textiles such an important part of home décor?
How a textile feels is a very important part of your emotional wellness at home. More than ever, people are craving comfort, whether it's through the textiles you wear on your body or sleep on in your bed. As we continue to be bombarded with stressful events, people are trying to balance that stress with creating their own world of peace and serenity. Having high quality textiles you love in your home can create the comfort you're desiring.
Q: What is trending in the textile industry?
Performance fabrics are very, very important in home textiles! We developed the Anaya Pure Air Collection intending it to be solely for outdoor use, but I have so many customers that are using them for indoors; especially those that have pets and children. Our customers love the modern timeless colors and patterns of this collection and are actually shocked at how soft our outdoor pillows are, and they tell us our outdoor pillows are the softest on the market.
Q: Why does linen make such a great fabric for home textiles?
Linen is naturally breathable and has this beautiful slub texture to the yarns that can act as a base when styling with other accent pillows. Fabrics take color differently, and the matte finish of linen makes all colors look beautiful, especially the earth tones we love to use.
Because we prewash our linen fabrics, they have a soft brushed hand feel that works for all season homes. The So Soft Linen Collection has become a staple for our customers year after year as the timeless, modern details transcends home decorating trends from farmhouse, traditional, coastal and modern. It's effortless to style on any couch and bedroom and it's versatility makes it one of the most popular home textile fabrics.
Q: How do you choose your color combinations for your pillows, throws, and bedding?
We choose colors that are soothing, calming, relaxing, and derived from nature. We match our colors to plants, flowers, vegetables, sand etc. to get those beautiful earth tones we love.
All of our colors can be mixed and matched from season to season. So if you're an Anaya customer and you purchase our solid Natural Beige linen pillow, next season you can add on a stripe in the same beige color without having to worry if it matches or not. We play around with shades of a color too, so we like how a darker beige and a lighter beige works with the natural beige. Same idea with our blue color tones; you can style beige, blues, and whites all together and change it up every season and it effortlessly works together.
Q: What are some styling techniques you could share with customers?
For sofa styling, I like buying a couch that is extra deep and has a removable cushion on the back length of the sofa. I will remove that cushion and replace it with our So Soft Linen Euros. It creates an incredibly cozy and comfortable couch, and you don't have the deal with the fussy cushions that usually over time sink and become uncomfortable. You can throw our euros in the wash as well for easy cleaning.
For bed styling, I am in love with our new "Large Bed Pillow" size which is also known in the industry as a Dutch Euro. It gives your bed the extra support it needs as it acts as a cushion for the headboard. You will need two pieces for a king or queen bed and one pillow for a twin. Most people like the 3 regular size euros (26"x26") then accent pillows in the front of those. I always suggest having a 14"x20" lumbar pillow in our down alternative gel insert.
Q: What was the inspiration behind your outdoor collection?
Outdoor living has been at the forefront of home trends the past couple of years and will continue, as everyone is creating an outdoor oasis to entertain and relax.
I have lived in Florida for ten years now and it is impossible to find outdoor pillows that withstand our tropical wet climate. We've tested the Anaya Pure Air collection in Naples, Florida in direct sunlight for 3 years now and through 2 hurricanes and we've had no mold or sun damage to these pillows. It's absolutely incredible! We have only just started with this collection and plan on expanding it to add in additional silhouettes.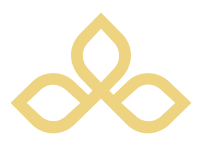 Color Trends
2022 was all about calming green hues. 2023 is shaping up to be a year of warmer and more invigorating colors. There is general consensus across the industry that we will see much less cool grey tones and more warm neutrals, pinks, and deep rich accents. This year, expect the unexpected with unique color combinations.
As summer approaches there will be an emergence of Mediterranean Blue as a color trend, reminiscent of traveling to coastal destinations. This is a perfect accent color for both pastel and warm color schemes.
Warm Hues & Natural Textures
Warm tones are a key trend in 2023 color palettes across a range of styles. We see the introduction of burnt oranges, warm golds, and carmel shades into textiles, creating a feeling of comfort as well as energizing our spaces. Aligned with the sustainability trend, the use of natural textures and materials is steadily increasing. Alison Gillespie, Indaba Vice President said recently that sustainable design is top of mind, with renewable materials. We see textural fabrics and natural fibres such as wool, cotton, and linen are all gaining in popularity.
Adventurous & Impactful
As with fashion, interior design trends are proving to be cyclical. Expect to see a renewed interest in more decorative styles like Art Deco as consumers gravitate to brighter colors, geometric patterns, and symmetry. In addition to Art Deco influences, we will also see the 1970's style to be a growing trend with a focus on rich reds, oranges, and browns.
Pantone, the leading authority on color and color trends, announced their color of the year for 2023 as Viva Magenta, a vivid and animated red. We expect to see the emergence of this color in technology and fashion during 2023 before translating into interior accents. That said, we continue to see adventurous and impactful design as a textile trend to watch in the coming years.
The home textile market only continues to grow! Look for these trends in key textile categories to stock your store.
Bedding & Throws
"Bedtime got better. With our new introductions of bed blankets in solids, prints, and varying weaves, there are many ways to make your bed. Don't be shy to pull together different design elements. The more layers the better when it comes to creating a cozy and inviting bed."
- Alison Gillespie
Indaba Trading Vice President
***Please note each vendor has specific minimum order amounts required for purchase. These minimums will be visible during checkout if you have not met a minimum. ***
Pillows
***Please note each vendor has specific minimum order amounts required for purchase. These minimums will be visible during checkout if you have not met a minimum.***
Dining
***Please note each vendor has specific minimum order amounts required for purchase. These minimums will be visible during checkout if you have not met a minimum. ***
Rugs
***Please note each vendor has specific minimum order amounts required for purchase. These minimums will be visible during checkout if you have not met a minimum.***
Outdoor Textiles
"For retailers who don't carry outdoor pillows, you should really consider it! Outdoor living has been at the forefront of home trends the past couple of years and will continue, as everyone is creating an outdoor oasis to entertain and relax."
- Jenna Rivers
Co-founder and Creative Director at Anaya
***Please note each vendor has specific minimum order amounts required for purchase. These minimums will be visible during checkout if you have not met a minimum.***