Hot Summer Events to Increase Sales in Your Store
Hosting in-store events can be a great way for businesses to attract new customers, build customer loyalty, and increase sales. These events can take many forms, from holiday specific events to partnering with other businesses in your community. By offering customers a unique experience that they can't get online or at a larger retailer, businesses can create a sense of community and foster personal connections with their customers. Your customers tell their friends and family about your events, and each event will continue to grow – as will your sales. In addition, events can be an opportunity to showcase new products, offer promotions and discounts, and gather customer feedback.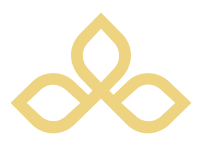 Tips to Make Your Events Successful
A focal point is a display or area in the store that catches the customer's attention and draws them in. It could be a mannequin, a large display, or an eye-catching graphic. The focal point should be positioned near the entrance of the store or in a prominent location to grab the customer's attention.
Plan in Advance
Planning for an in-store event takes careful consideration and preparation. Choose a date and time for your event that works best for your target audience. Consider factors such as days of the week, time of day, and competing events. Then promote your event on your social media pages, store website, and on other community outlets. This will give your customers plenty of time to mark their calendars and make plans to attend!
Choose the Right Theme
Select a theme that is relevant to your store, your customers, and the time of year. This could be an open house, sip and shop, or holiday inspired event. Pick event themes that are engaging to your target customer.
Keep reading to see in-store summer events from featured Ivystone retailers.
Special Deals
Offer exclusive deals and discounts during the event to incentivize customer to make a purchase and make your event more attractive. Here are some special offers that you can consider:
Create a Welcoming Atmosphere
Prior to your event, make sure your store is clean, well-organized, and well-stocked. Consider all your senses when evaluating your store's atmosphere. How is the lighting? Are you playing music appropriate to the event? Do you have comfortable seating? Are you offering refreshments? Is your staff friendly and able to provide assistance without being pushy or intrusive? By paying attention to details like lighting, music, seating, and cleanliness, you can create a space that feels warm and inviting, encouraging customers to stay longer and shop more.
Social Sharing
Social media can be a powerful tool for promoting your in-store event and reaching a wider audience. By using eye-catching visuals, relevant hashtags, social media contests, and local micro-influencer collaborations you can maximize your event's visibility and attract more customers to your store. After the event, encourage customers to share photos and tag you.
Tip: Create a dedicated event page on Facebook, Instagram, or any other social media platform you are using. Make sure to include all the important details about the event, such as date, time, location, and what customers can expect.
Follow Up with Customers
Following up with customers after an in-store event is a great way to maintain engagement and build long-term relationships. Remember to personalize your follow-up messages and make them relevant to each customer's interests and needs. Here are some tips on how to follow up effectively:
By following up effectively, you can maintain engagement with your customers and build long-term relationships that drive sales and build customer loyalty.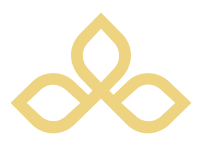 Types of Summer Events
Our marketing team recently had the privilege to connect with retailers across the country that are known in their communities for hosting great events. Special thanks to our featured retailers Haven 1890, Southern Melon Boutique, Emory Anne Interiors, The Store in Lake Highlands, A. Dodson's, Moss & Ivy, Sullivan Hardware & Garden, A to Zinnia Floral and Gifts, and The Pink Pear for sharing your event ideas with us.
According to the Event Marketing Institute, 87% of consumers claim to purchase a brand's products after having attended one of their in-store events.
Earth Day
Earth Day (April 22nd) is an occasion to celebrate and promote environmental awareness. More than ever, consumers are focused on sustainability, which is a key trend in 2023 and will be for years to come. Retails can organize in-store events around Earth Day to engage customers and showcase their commitment to sustainability.
Here are some ideas for an Earth Day store event:
Eco-Friendly Product Showcase
Plant with Purchase: Give away small plants such as succulents or herbs to customers who make a purchase.
Charity Donations: Donate a portion of the proceeds from sales on Earth Day to an environmental charity or organization.
1 in 3 consumers prefer eco-friendly options & the preference for environmentally-friendly products is increasing.
Cinco de Mom-O
While scrolling through Instagram we couldn't help but stop at Haven 1890's Cinco-De-Mom-O Event and wish we lived in the Chicago area. With a fun caption of "Moms & Margs! This Thursday grab your girls and join us for some fun!" The event capitalizes on the fun of celebrating Cinco de Mayo as well as preparing for the upcoming Mother's Day holiday. The team at Haven 1890 partnered with other local businesses to offer margaritas and charcuterie cups at low prices, as well as highlight jewelry and custom tees. For events to be successful, it needs to align with your customers' interests along with the products and services you sell, and this event does exactly that!
Haven 1890
Chicago, IL
Chicago Southside residents Laura Hayes and Amy Pilafas founded Haven 1890 with the goal of bringing a unique shopping experience to the Beverly – Mt. Greenwood area. Haven was the first shop inside the historic Ridge Academy/Church. The church's sanctuary space has been transformed to a shopping haven like nothing else in the surrounding area.
"We try to keep our events unique and rare - we don't over plan so that attendance is strong. Sometimes, partners come to us and we build events around their ideas too."
- Laura Hayes & Amy Pilafas, Haven 1890
Sip & Shop
Hosting a sip and shop event at your boutique can be a great way to create a unique experience, build relationships, and increase sales. This type of event creates a unique experience that is not just about shopping, but also about socializing and having a good time. By offering drinks and snacks, you are creating a welcoming and relaxing atmosphere that encourages customers to stay longer and browse your products. This type of event also allows you to interact with your customers on a personal level. This can help you build relationships and create loyal customers who are more likely to return to your store in the future.
Southern Melon Boutique
Edinburg, TX
Texas retailer Southern Melon Boutique recently hosted their Spring Sip & Shop Event. By creating an event with limited attendance and with an admission price, they were able to shower their customers in attendance with lots of love –both in building connections and with swag bags. They limited tickets to 40 for the event and sold out in less than 2 minutes!
"Southern Melon Boutique sure knows how to spoil us! Everything about this event made me feel like Queen for a Day! And I couldn't wait to see what goodies our swag bags had!"
- Southern Melon Boutique Customer
Girl's Day/Night Out
Hosting a girl's day/night out at your store can be a great way to attract customers and provide a fun and memorable experience. Plan activities that are fun and engaging for your guests such as product demonstrations, mini makeovers, DIY workshops, and more - the possibilities are endless! Make sure to also provide snacks and refreshments for your guests.
Emory Anne Interiors
Edmond, OK
Emory Anne Interiors recently hosted a Girl's Day Out event from 11am – 4pm with special guests offering permanent jewelry and a demo on how to style your bed pro. They also advertised that they will be sampling drinks and treats throughout the day. Sampling is a great way to offer refreshments and snacks to guests that you also sell in your store.We also lovethe simple message at the bottom of their sign – Bring a friend! Word-of-mouth has remained one of the strongest marketing tools for retailers. People are known to value recommendations from family or friends over any other form of advertising. Retail brands are capitalizing on this by hosting "bring-a-friend" events.
Story Time/Kids Club
Hosting a story time in your retail store can be a great way to attract families and children to your store who may not have otherwise visited. This can help increase foot traffic to your store while introducing new customers to your products and services. Additionally, by offering events like story time you can create a sense of community and connection with your customers. This can help increase customer loyalty and encourage repeat visits.
While often purchases are not required at this kind of event, it is also a great way to showcase products you carry in your store that are related to the story being read.
The Store in Lake Highlands
Dallas, TX
The Store in Lake Highlands provides story time to their community. No shopping is required. The Store has set weeks each quarter with reading specialist Miss Teena.
Anniversary Parties
Hosting an anniversary event can be a fun and engaging way to celebrate a milestone in your store's history, create a positive image, engage with customers, generate buzz, and showcase products and services. It can be a great opportunity to connect with your community and show your customers how much you appreciate their support.
A. Dodson's
Suffolk, VA
2022 REA Award Winner for Multiple Locations and 2023 Gia Award Winner, A.Dodson's knows the importance of connecting with their community. A.Dodson's recently celebrated their 20th Anniversary. To say "thank you" to their customers, they featured a different brand each day for 20 days, with a 20% discount. In addition to brand discounts they also did several giveaways for customers who engaged with them on social media.
Pop Up Events: Fresh Flower Friday
A pop-up event is a temporary retail experience that can range from a few hours to several weeks. These events can be held in various locations within your store or even in your store parking lot. Pop-up events are typically used by business to create a sense of urgency and excitement around a particular product or service. Additionally, these events can attract new customers to your store who may not have otherwise visited.
Moss & Ivy
Mason, OH
Moss and Ivy is small boutique housed in a former beer and wine drive through (note their cool garage door). They offer plants, pots, decor, gifts, and more. On their social media they noted that 'We love our plants AND flowers at Moss & Ivy!" Our team loved how their frequent fresh flower Friday pop ups coordinate so well with their product assortment. A flower pop-up can also be a great way to promote your business and generate buzz on social media. By encouraging customers to take pictures with your flowers and share them online, you can increase your brand awareness and reach new audiences.
Father's Day/BBQ
Hosting a Father's Day event can be a great way to attract new customers who are looking for gifts for their dads. If your store sells grilling accessories or food items, consider hosting a BBQ or grilling demonstration in your parking lot or outdoor area. This can be a fun way for families to learn new grilling techniques and taste some delicious food.
Sullivan Hardware & Garden
Indianapolis, IN
While they may best be known for their Holiday Train Events, we love Sullivan's Taste of Taters event for Father's Day - hosted the Saturday prior to Father's Day. Hosted in their Allisonville Event Center for 4 hours, it is all things potatoes, grilling, beer, wine, and music. Tickets are required for this event.
In addition to Taste of Taters they also offer Grilling Classes. Their grilling classes are a perfect way to up your grill skills and spend an evening out. From complete beginners to grill masters, their classes are great for everyone. Classes generally include a demonstration and Q&A before participants head to the grills for some hands-on learning. Classes are also limited in size to ensure a quality experience. Ticket prices include a full meal, class experience, and a good time!
Food Trucks
Having a food truck in your parking lot can enhance the overall shopping experience for your customers. Customers can grab a quick bite to eat while taking a break from shopping or waiting for their friends or family members to finish. Additionally, hosting a food truck in your parking lot can also help you engage with the local community. You can collaborate with local food truck vendors to showcase their food and bring in more customers, which can strengthen your relationship in the community.
A to Zinnia Floral and Gifts
New Ulm, MN
Minnesota based A to Zinnia Florals and Gifts offers carefully curated gifts to beautiful flower arrangements. They offer a timeless approach to providing quality products and an unforgettable experience each time you visit their store in New Ulm. During the summer months, they want you to make the most of your visit, and are proud to feature several local food trucks and produce vendors for their community to come and enjoy in their parking lot. They share the schedule on their website as well as social media for customers to mark their calendars for a store visit.
"Having a food truck in our parking lot works great for us because the food truck usually has a long line, the customer gets a beeper and comes in and looks around."
- Heather Hacker Hammer, A to Zinnia Florals and Gifts
Beauty Bar
Hosting a beauty bar in-store event can be a great way to showcase your beauty products and create a fun and interactive experience for your customers. Make sure to select products that align with your event theme and that your customers will be interested in trying. Then create a dedicated area in your store for your beauty bar - set up tables, chairs, and mirrors. Offer special promotions or discounts on your beauty products and services during your event, as this will encourage customers to try your products and increase sales.
The Pink Pear
Madison, NJ
The Pink Pear recently hosted an event centered around Prom. The event gave tips and tutorials on how to do makeup and hair for the big night. Once customers were in store they encouraged them to "Pear it Up" and showcased various jewelry options that customers might consider to accessorize their Prom looks. While this event was centered around Prom, this type of event would work for various themes - graduations, weddings, Easter brunch, summer looks, etc.
Hosting a charity event at your boutique can bring several benefits for both your business and the charity organization you choose to support.
Here are some reasons you may want to consider hosting a charity even at your store:
Hosting a charity event can create a positive image for your store, showing that you are committed to supporting the community and making a difference.
Charity events tend to attract a lot of attention and generate buzz, which can bring more people to your store and increased sales
Hosting a charity event can also provide opportunities to connect with other businesses, customers, and community members, which can lead to new partnerships and collaborations
Events for the greater good are always very popular as they have a "do good, feel good" element. Often, customers are willing to spend a little bit more if supports a good cause. Affiliating the brand with a charity that is also close to your customers' hearts makes the brand more personable and in return encourages loyalty.
Hosting in-store events can be a valuable strategy for businesses looking to engage with customers and grow their customer base.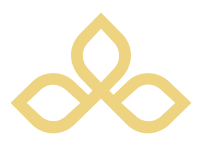 Retailer Submissions
Have a great idea driving traffic into your store? We'd love to hear about it!
We are always excited to connect with retailers for features in upcoming marketing opportunities. Please reach out to Stephanie Stoltz on our marketing team at sstoltz@ivystone.com if you would like to be considered to be featured in any of the following topics:
Online sales
Live selling (Instagram or Facebook)
Hosting Workshops
Have a Store Cafe