In the competitive landscape of the gift and home industry, retailers are constantly seeking innovative ways to enhance the shopping experience and engage customers on a deeper level. One popular strategy is the incorporation of additional goods and services within their stores. By offering options like coffee, wine, and café items, retailers aim to drive traffic and increase the length of time customers spend in their stores.
This approach not only provides customers with a convenient place to relax and recharge during their shopping trip, but also creates a welcoming and social atmosphere. It encourages customers to spend more time browsing through the store's wide range of gift and home products, potentially leading to increased sales and customer satisfaction. Ultimately, by combining the allure of unique gift and home items with the added benefits of a cozy café experience, retailers can create a compelling destination that appeals to a broader customer base.

Copper Pony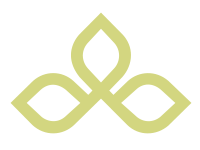 5 Reasons why this strategy can be effective
Aroma
The smell of freshly brewed coffee or the aroma of wine can be enticing and inviting to potential customers. Pleasant scents can create a welcoming atmosphere and draw people into your store.
Comfort & Relaxation
Offering coffee or wine provides customers with an opportunity to relax and enjoy their shopping experience. It can make the environment feel more comfortable and encourage shoppers to spend more time exploring your store's offerings.
Socialization
Coffee or wine can serve as a catalyst for social interactions. Customers may be more inclined to spend time in the store, chat with friends or other customers, and engage in conversations about products. This social aspect can create a positive and lively atmosphere, enhancing the overall shopping experience.
Cross-Selling Opportunities
Selling coffee or wine provides an additional revenue stream and presents opportunities for cross-selling. For example, a clothing boutique offering coffee might entice customers to try on clothes while sipping their beverage, leading to increased sales.
Customer Loyalty
By offering unique experiences like coffee or wine, boutiques can build stronger connections with their customers. Satisfied customers are more likely to return, and they may also spread positive word-of-mouth recommendations, leading to increased foot traffic and potential new customers.
It's important to note that the success of this strategy will depend on factors such as the target audience, your boutique's branding, and the overall execution of the sensory experience. Understanding the preferences and expectations of your target customers will help tailor the offerings to maximize their impact on foot traffic and browsing time.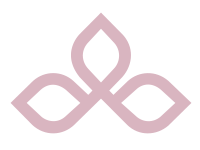 Featured Retailers
Let's take a closer look at some notable retailers who have effectively implemented this concept, revolutionizing the way customers shop and indulge in the retail experience.
First Draft Book Bar
Located in Phoenix, AZ
@firstdraftbookbar
When Changing Hands Bookstore opened its Phoenix location in May of 2014, it brought with it an adjoining spot to relax, grab a pint, and gather with fellow book lovers. Since then, First Draft Book Bar has expanded its offerings to include more than 40 craft beers, 20 wines, local mead, and a full range of coffee drinks and food. They continue to serve their community with curbside pickup, take-out, and dine-in.
Tansy is a black, woman-owned and operated plant nursery and home goods store located in Seattle, WA and Burbank, CA. Founded by Shawna Christian, an L.A. native, the pivot to owning the plant shop happened after Shawna's 20-year career running an IT company. Around the time she turned 50, she had her "Aha!" moment, realizing she was ready for a big career shift. A lifelong lover of plants, she opened the plant store Tansy in L.A. in 2019. In April 2023, Tansy expanded to Seattle become the city's only black woman-owned plant and retail store, and it's quickly developing a fan base in the Emerald City.
Tansy has partnered with Plantate Cafe for a daily pop-up at their L.A. location from 8am-4pm. It's a win-win for both businesses.
Copper Pony
Located in Sauk Rapids, MN
@copperponymn
Copper Pony is more than a gift shop. They offer an array of gifts and eclectic and style-conscious products at a variety of price points that compliment individualistic style and enhance quality of life. And in 2021, a location change allowed them to add a full coffee shop with sandwiches, soups, salads, and baked goods.
Brandon & Josh, Copper Pony store owners, also believe in community. They host a different event each month where they partner with other local businesses or artists.
"Great selection of goods and plants, fantastic drinks and food, and wonderful customer service"
- Copper Pony Customer
Amy's On The Avenue
Located in Crystal River, FL
@amysontheavenue
Amy's On The Avenue, founded in 2014 by Amanda W. Lee, is a quaint café and boutique located in Crystal River, Florida. With the goal of providing a welcoming space for the community to enjoy quality food and drinks with loved ones, it has become a beloved gathering place for socializing and building relationships.
Amy's On The Avenue offers the highest quality bakery items, coffee drinks, chocolates, and fresh cooked food. Customers enjoy the laid-back café experience, with a twist. They have a boutique attached to offer their customers a shopping experience unlike anywhere else.
"Amy's is one of those small-town gems, a coffee shop café with healthy, tasty meal options, incredible baked goods, and a back patio garden with painted murals. It shares a space with a gift shop that is my go-to for specialty truffles when needing a great gift!"
- Amy's On The Avenue Customer
Showing up in Lewisburg in 2010, Bella brought a touch of gourmet to the Greenbrier Valley of West Virginia. Bella The Corner Gourmet offers a wide array of fabulous gourmet food, artisanal cheese, charcuterie boards, custom gift baskets, a boutique wine collection, and home and kitchen products in a warm and relaxed shop in the heart of historic downtown Lewisburg.
Browne & Co
Located in Darien, CT
@browneandco
Browne & Co. is located in the heart of Darien, CT. Although ownership of the space has changed hands over time, there has been a food business here for more than twenty years. For the last fifteen of those years, Diane Browne has operated a café and catering business in the rear of the store, developing a loyal customer base in the area. With the purchase of the building in 2014, Diane has realized a long-time dream of fully incorporating the shop, the café, and the catering business into one cohesive enterprise – yet with a small-town, familial feel.

Visit the café & bakery

Shop for gifts or something beautiful for your home

Let Browne & Co cater your next even