The Magic of In-Store Holiday Events
With the holiday season just around the corner, independent retailers have a fantastic opportunity on their hands. It's not just about selling products; it's about creating special moments and forging deeper connections with your customers. And the key to unlocking this magic? In-store holiday events. These events can bring magic to your store and infuse it with the festive spirit that everyone loves.
"In-store events have always been major traffic and sales drivers for independent gift store owners, especially during the lead up to the fourth quarter" says giftbeats publisher and editor Erica Kirkland. Year after year most of our reporting store owners host events in the fall months to introduce their seasonal collections and get their customers excited about the holiday season. Common components of these events include complimentary refreshments and giveaways such as draw prizes or goodie bags alongside discounts. Hosting a holiday open house is just one of the ways in which independent gift retailers can differentiate themselves from majors and big-box stores. During these events store owners further cement their relationships with customers and their ties to the community. No matter how you look at in, in-store events are always a win-win."
In this post, we're going to highlight why independent retailers like you should give in-store holiday events a go, provide you with 15 fun ideas to inspire your planning, and highlight retailers who have incorporated festive events into their holiday sales strategy.
8 Reasons Why Retailers Should Host In-Store Holiday Events
Holiday events provide an intimate setting where you can engage with your customers on a personal level. It's a chance to connect beyond transactions, fostering meaningful relationships. As you share the spirit of the season, customers are more likely to remember your store and return in the future, creating lasting bonds.
In a world where online shopping is prevalent, in-store events offer a unique draw that can significantly increase foot traffic. When you create an enticing event, it not only attracts existing customers but also catches the eye of passersby who might become new customers. The physical presence of customers in your store can lead to more spontaneous purchases and brand loyalty.
Holiday events can be a game-changer for your revenue. The festive atmosphere and exclusive promotions often encourage attendees to make impulse purchases. Additionally, when customers are already in a celebratory mood, they tend to spend more, increasing your average transaction values and overall sales.
Your holiday events serve as an ideal platform to showcase your seasonal products, new arrivals, and those special items that make perfect gifts. The curated experience allows you to highlight specific products, giving customers the opportunity to see, touch, and experience them firsthand.
Customer Relationships Tip: Offer Free Gift Wrapping Services
Make your customers' lives a little easier and their gifts even more special by offering free gift wrapping services during your holiday events. The convenience of beautifully wrapped presents not only enhances the shopping experience but also leaves a lasting impression.
Successful in-store events have a way of sparking conversations and excitement. Word-of-mouth marketing often follows these events, extending your reach and bringing in new customers. When people enjoy themselves at your event, they're likely to share their positive experiences with friends and family, effectively becoming brand ambassadors.
Hosting a holiday event isn't just about selling products; it's about bringing your local community together. It's an opportunity for neighbors to connect, celebrate the season, and create cherished memories. By becoming a hub for community events, your store can position itself as a beloved gathering place.
The retail landscape is competitive, especially during the holiday season. Hosting unique in-store events helps you stand out from the competition. When customers have memorable experiences in your store, they're more likely to choose your business over others.
Face-to-face interactions during your holiday events provide an excellent opportunity to gather feedback directly from your customers. Their insights, comments, and suggestions can be invaluable for shaping your business strategy and improving the customer experience.
Showcasing Tip: Host Festive Food and Drink Tastings
Elevate your holiday events by offering free tastings of the festive food or drink mixes you sell in-store. Whether it's a sampling of gourmet chocolates, holiday jams, or cocktail mixes, these tastings add an element of delight to the shopping experience. The sensory experience creates a deeper connection with your products and can lead to increased sales as customers discover new favorites. .
15 Fun In-Store Holiday Event Ideas for Independent Retailers
Kick off the season with a store-wide open house featuring discounts, refreshments, and giveaways.
Host workshops where customers can create their own holiday home décor items.
Showcase your latest holiday clothing and accessories in a runway fashion show.
Offer wine or cocktails while customers shop for gifts and home décor.
Encourage customers to bring and share their favorite holiday recipes.
Set up a station where kids (and adults) can write letters to Santa Claus.
Partner with a local charity for a toy drive and offer discounts to customers who donate.
Create a photo booth with mistletoe decorations for fun holiday snapshots.
Host a cookie decorating class with holiday-themed cookies.
Collaborate with local artisans for a holiday-themed pop-up market.
Create a craft station for kids to make holiday gifts for their loved ones.
Offer workshops on how to create festive wreaths for the front door.
Provide gingerbread house kits for customers to decorate.
Hide Elf on the Shelf figures throughout the store for a fun hunt.
Host a cozy holiday-themed story time for children.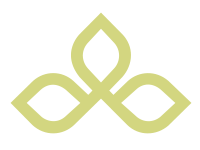 Featured Retailers
Let's take a closer look at some notable retailers who have seamlessly woven holiday events into their 4th quarter strategies. These savvy businesses have harnessed the power of festive gatherings to not only boost sales but also to strengthen customer loyalty, proving that the magic of the holiday season can truly transform your store's success.
Molbak's Garden + Home
Located: Woodinville, WA
@molbaks
Egon and Laina Molbak, who hail from Denmark, brought their love for gardening to Woodinville, WA. With over six decades of history, Molbak's has evolved into a central community hub, fostering connections through gardening knowledge and engaging events. Their in-store holiday events, such as the Holiday Launch Weekend, Meet the Elf, Girls Night Out, and involvement in the Winterfest Holiday Fair & Tree Lighting, stand out.
These events seamlessly integrate with and honor Molbak traditions, creating a sense of belonging for attendees. They not only showcase the essence of Molbak's but also become an integral part of the local community's traditions.
The Depot
Located: St. Cloud, MN
@grandedepot
The Grand Depot offers a curated blend of gourmet delights, culinary gadgets, wines, spirits, and home décor. Within its two captivating shops, visitors find an eclectic array of high-quality products. Throughout their community they are known for their in-store holiday events.
First up is the Annual Christmas Open House, showcasing holiday treasures. During the Black Friday & Small Biz Saturday Sales Event, The Grand Depot provides exclusive deals for holiday shoppers. Keeping it simple, the 12 Days of Christmas celebration brings daily surprises. A nice touch is the tradition of "Shop with Santa," allowing customers to take free photos with Santa Claus.
Bushnell Gardens Nursery
Located: Granite Bay CA
@bushnell_gardens
Established in 1989, Bushnell Gardens Nursery in Granite Bay, California, is more than a family-owned business—it's a cherished part of the local community. The Gift Shop, with its ever-evolving seasonal displays, offers the latest trends in home accents and furnishings, inspiring customers year-round. However, when it comes to the Christmas season, Bushnell's takes it to a whole new level.
At the heart of their festive celebrations is the Annual Christmas Open House, a tradition that brings both new and classic collections to delight their customers. But that's not all—step into the holiday magic with a Mini Photo Shoot with Santa in the festive greenhouse. Capture the joy and warmth of the season with Santa, set against a creative outdoor or weather-independent greenhouse backdrop. This experience goes beyond the festive photo shoot. Show proof of a receipt from your day at Bushnell Gardens, and you'll receive extra bonus images.
Tallokas Road Gifts & Homegoods
Located: Moultrie, GA
@tallokasroad
Tallokas Road Gifts & Homegoods specializes in "Necessities for Gracious Living," featuring a thoughtfully curated array of gifts, home goods, and garden accessories. With a commitment to personalized customer service, they go the extra mile, offering complimentary gift wrapping—a delightful touch that adds a touch of magic to every purchase. What truly stands out, however, are their wonderfully unique in-store holiday events.
Step into the festive spirit with Elves Night Out, an annual affair that not only brings joy to shoppers but also supports a great cause—CURE Childhood Cancer. Customers purchase tickets and immerse themselves in a night of shopping, refreshments, and exciting prizes. It's the perfect way to kick off the holiday season, blending merriment with a meaningful give-back event. But the holiday magic doesn't stop there. Customers can participate in the Date Night Event to ensure their partner knows exactly what they want. For those who are last-minute shoppers, the expert team at Tallokas can assist with speed and ease, all topped off with complimentary gift wrap during the Procrastinator Party. And if you find yourself perplexed by stocking stuffer ideas, simply drop off your stockings, and let the elves at Tallokas work their magic in ensuring they are perfectly stuffed.
Paddington Station
Located: Ashland, OR
@paddingtonstationashland
Celebrating an impressive 50 years as an iconic establishment in Ashland, Oregon, Paddington Station is not just a store; it's a local legend. Renowned for its commitment to excellence, Paddington Station is a former Retailer Excellence Award Winner for Store Events. When you step into Paddington Station, you're not just shopping; you're supporting a local business that strives to provide the latest trends and products in the gift industry, coupled with excellent customer service and unforgettable shopping experiences.
At their Holiday Open House, discover the latest gifts while enjoying food and drink tastings. "Walking in a Window Wonderland" transforms store windows into a festive display, adding to Ashland's holiday vibe. During Give Back Wednesdays, Paddington Station contributes to local nonprofits with a portion of sales. Little ones can engage in free cookie decorating, and don't miss the chef's demo featuring a holiday dessert. These events make shopping at Paddington Station more than just transactions; they create memorable moments.
Caroline & Company
Located: Lafayette, LA
@carolineandco
"In a time when drawing customers into a physical store can prove difficult, Caroline and Company is exceeding expectations," says Lenise Willis, Editor in Chief at Gifts & Decorative Accessories. The Lafayette, La., store frequently hosts a variety of events to draw in new and returning customers. Owner Charlotte Cryer books everything from food and drink tastings, to vendor trunk shows, to holiday photos and more.
Caroline & Company have mastered the art of turning holiday shopping into an experience customers eagerly anticipate. The "Personalized Ornament Party" stands out as a shining example, drawing families and pet lovers alike to create charming hand and paw print ornaments. It's not just about the ornaments; it's about transforming shopping into a cherished tradition, creating keepsakes that resonate for a lifetime. Their fun and festive "Holiday Photo Booth" capitalizes on local social media influence. Beyond the cheerful backdrop and the opportunity for customers to win a holiday giveaway, it also visually transforms the store. Customers become content creators, sharing their holiday moments with the store at the center, creating not just sales but a genuine connection with the brand. The store's "10 Days of Deals" injects a sense of excitement into the shopping journey, bringing a daily element of surprise with select discounts available in-store only. And then there's the "Champagne on Main" community event—an after-hours shopping extravaganza that transcends the traditional retail boundaries. With champagne, Christmas music, and extended shopping hours, it transforms the act of shopping into a festive community celebration. Collaborating with neighboring shops amplifies the sense of community, turning the street into a holiday haven where customers can revel in the joy of the season.
"The benefits of hosting in-store events, especially around the holidays, far outweigh any stress you think they might cause!" says Lenise Willis, Editor in Chief at Gifts & Decorative Accessories.
"They are a fantastic way to make a name for yourself in your community, especially if you have successful annual events that people start to look forward to. They're also the perfect opportunity to mingle with your customers, form connections and pick their brains about future events or products to stock. We're constantly writing about in-store events and retailers who do it well, and I can't stress enough how important they are in building your brand and increasing sales."